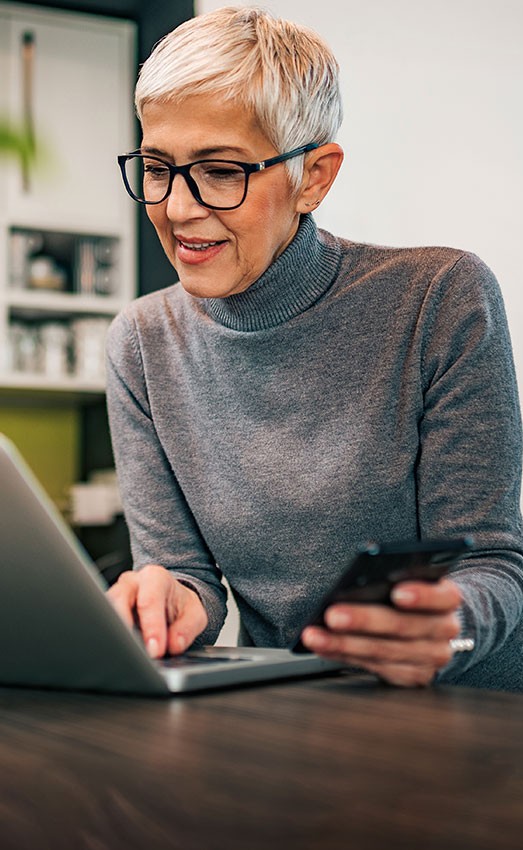 Gatesworth Stories —
Making Your Plan for the Future
Independent Living Checklist
In last week's blog, we looked at the timing involved in considering a move to an independent senior living community. The most common mistake active seniors make is waiting too long to begin looking for the right community, often finding themselves with a pressing need that cannot be met because the appropriate communities don't have available space. 
It is best to begin the process of evaluating communities that fit your lifestyle well before the need becomes real.
To further help you determine what timing is right for you, here are two checklists when considering retirement living:
The first, Creating a Timeline, is designed to help you consider a potential move and identify a projected time.
The second checklist, Getting Acquainted, offers a few basic questions you can ask prospective communities when you visit them. These questions are designed to help you gather the information you need to make an informed decision.
Creating a Timeline
Consider your current home. What do you love about it? What do you dislike? If you were to downsize, what would that process entail for you? When do you think you might like to simplify your living situation?
Do you find it difficult to keep up with household routines, including gardening and general repairs, or are you managing the responsibilities of homeownership? Can you imagine a time when you may not be able to do these things or simply may not want to? When do you think you might be ready to relieve yourself of some of these responsibilities?
Consider your health. Do you currently have the energy and ability to tend to your home with enough left over for social activities? Do you anticipate changes in your health that might affect your lifestyle? When might you be ready to put greater focus on your health and wellbeing?
What would you like to be doing five years from now—or ten? Are you interested in building a new life in an independent living community, where you would have services, support and amenities that could help you continue to live an active and engaged life?
Once you've answered these questions—and it might take some time to do so as they require some personal and honest reflection—you may be able to imagine your future more clearly. Even if you feel as though you're not ready now, and may not be for a good many years, it's not too soon to begin evaluating independent living communities and matching their amenities to your interests and lifestyle. When you find a place that feels like a good fit, you can make a plan that allows you to enjoy life now and have a plan in place for the years that lie ahead.
Getting Acquainted
Once you've identified a few communities you'd like to visit, make a few phone calls or send some emails. Schedule enough time to allow for a tour of the grounds, a visit to a representative apartment or two and perhaps a chat with some current residents. The following questions will help you get acquainted with the community and its benefits.
The Gatesworth, St. Louis' premier senior independent living community, is here to answer these questions and any others you might have. We invite you to begin your search with us—even if you are still years away from making a move. We're proud of our community and our residents and the active and engaged lives they live. We'd love to help you decide, when the timing is right, whether The Gatesworth might be your next home.