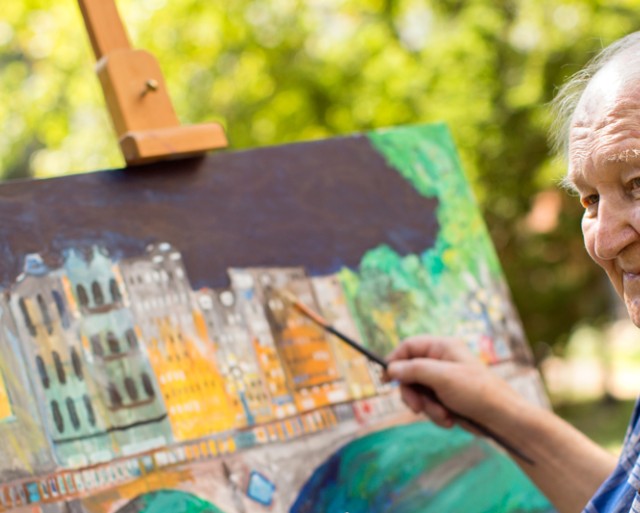 Culture & Education
Culture & Education at The Gatesworth —
Our plethora of events and activities enrich the lives of our Residents.
Lectures —
Learn from experts in a variety of fields, from arts and culture to medicine and politics.
The Gatesworth hosts regular lectures from renowned experts, including university professors and directors of prestigious organizations. The Gatesworth hosts lectures from renowned experts, such as university professors and directors of prestigious organizations, including ones from:
Missouri History Museum
St. Louis Art Museum
Missouri Botanical Garden
St. Louis Symphony
Animal Protective Association
St. Louis Press Club
Washington University Mini-Medical School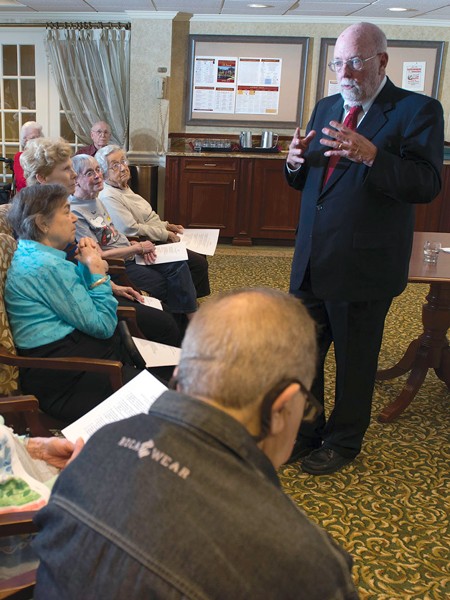 Classes —
At The Gatesworth, we embrace a lifelong love of learning.
We offer an array of classes on history, politics, literature and the arts. Explore new ideas and interests, or engage in discussions about your own area of expertise in one of our on-site classes.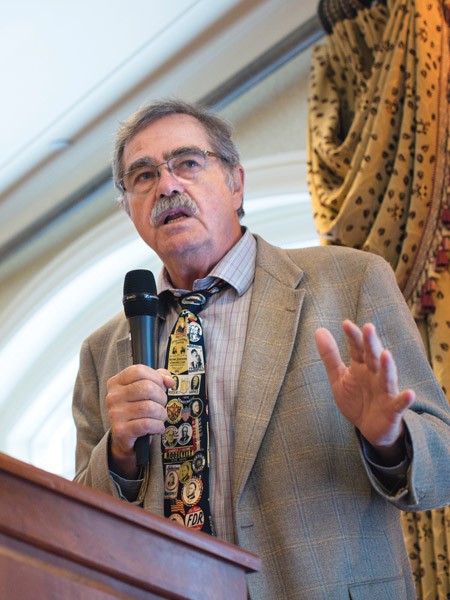 "As a physician, I've always felt it's important to exercise the mind as well as the body. My fellow residents are educated and fully aware of what's going on in the world. The love of learning never goes away."
- Dr. Dolores Tucker, Resident
Musical Performances —
Enjoy live shows from world-class musical acts.
Three nights a week, The Gatesworth hosts performances from renowned musicians — from the St. Louis Symphony Orchestra to Opera Theatre St. Louis and Austrian Children's Choir. Our Residents enjoy intimate shows from a variety of local, national and international talent.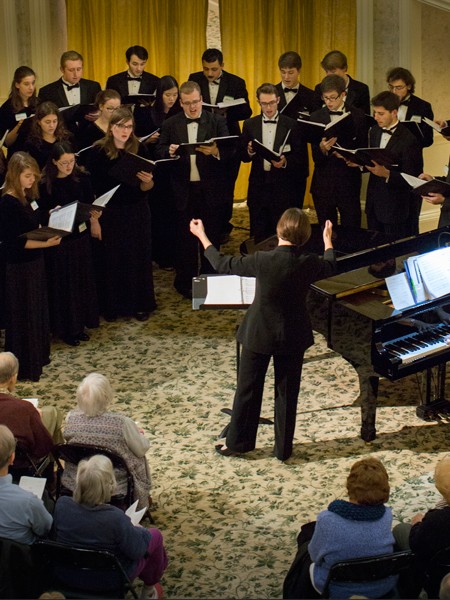 Citywide Learning Opportunities —
Explore new topics and ideas at St. Louis' top educational institutions.
We provide weekly transportation to off-campus educational programming, including classes from the Lifelong Learning Institute at Washington University in St. Louis and OASIS Institute.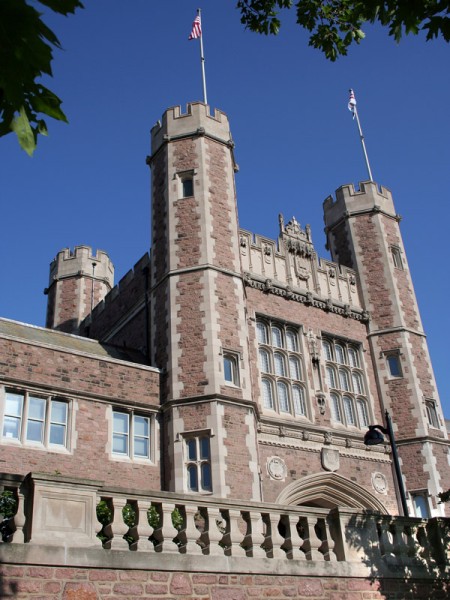 The Starbird Theatre
The Starbird Theatre plays an integral role in sustaining an invigorating lifestyle for The Gatesworth residents and their guests. Our theatre is equipped with a state-of-the-art digital projection system. Besides serving as our movie theatre, the Starbird Theatre is a top-notch setting for presentations by guest speakers, docent previews of upcoming cultural events, worship services, the monthly book review, lecture series, live entertainment on the stage, and so much more. Dolby Surround-Sound™ provides a superb listening experience from any of its 104 seats. Whether Residents seek the latest offering in current cinema or a comfortable seat for watching a classic film, the Starbird Theatre is a much-enjoyed amenity. And with the popcorn machine popping fresh, hot popcorn before show time,  — on the house, of course — why go elsewhere?