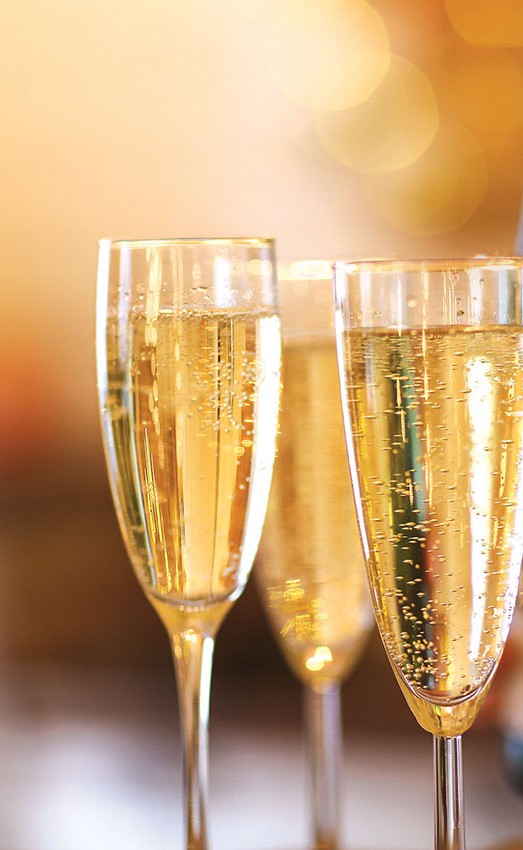 Gatesworth Stories —
The Gatesworth
Reflecting on 35 Years of Exceptional Service
This month, The Gatesworth is celebrating 35 years of dedication to its community by providing residents with a rich, fulfilled and independent life.
In celebration, residents, owners and staff are sharing what The Gatesworth means to them.
"Every time I drive past the gatehouse, I feel a sense of euphoria when I think 'this is where I live,' and it puts a big smile on my face," says resident Carol Max. "It is always still a mystery to me how three entrepreneurs dreamed of The Gatesworth years ago when they were so young. What they have developed here is something you can't find anywhere else in the country."
"Feedback from our residents is considered indispensable at The Gatesworth," Charlie Deutsch, co-owner, says. "The residents are natural givers. They have experienced life; they have experienced what's really important and what is really meaningful. Our management team recognizes that residents' insights and opinions provide invaluable guidance in maintaining our community's high standards."
The Gatesworth staff lives by the motto "The answer is yes. What is the question?" which assures residents that their wants are being taken into consideration on every possible level.
"The Gatesworth means people, smiles and color to me. It means everything to me," resident Marlene Rosengarten says. "I've never been told no. If I ask a question, they say 'Let me look into it.' If I need help, they say 'I can do that for you.'"
Resident Claire Taylor concurs: "The Gatesworth means security to me. The staff at The Gatesworth are polite and eager to help at any time, saying 'Is there anything else you need, is there anything else I can do for you?' I can't get over the fact that I have somebody who brings my groceries up to my door!"
"The energy, the socialization, the fellowship – these are the intangibles that really make life great," Charlie Deutsch says. "And that's what The Gatesworth does – it makes everything possible for senior citizens."
Charlie Deutsch's son, Zach Deutsch, has witnessed this passion for The Gatesworth his entire life. "Working with my father and his partners and seeing what went into building The Gatesworth has been incredible," he says, praising everything from their attention to detail with apartment layouts to the staff hiring process. "Bob Leonard, our Director of Operations, always says you can train someone to do any job, but you can't train someone to be happy, polite and respectful."
Executive Director Carrie Montrey adds, "We try to hire people who have a good heart. We really want people pleasers and people who have a very soft spot in their hearts for people in general, especially for older adults."
For Montrey, the residents are what makes The Gatesworth so special. "Residents say, 'Everyone already knows my name, how do they know my name? Do you have a room where all the pictures are placed?' We tell them, 'You're really important when you move in, and we let the staff know who you are and a little bit about you. They're excited that you are here.'"
Resident Slyvia Brandt says everything from the service to the grounds makes The Gatesworth feel exceptional and compares her experience to living at The Ritz Carlton.
"The grounds are sensational," resident John Lesser adds. "Whether it's the flowers, trees or snow around lakes and fountains, it's terrific. I want that beauty in my life."
This kind of well-rounded expertise has established The Gatesworth as a renowned name within the senior housing industry and inspired the development of many senior living communities across the U.S. and worldwide.
Text based on an interview by Maggie Peters in Ladue News