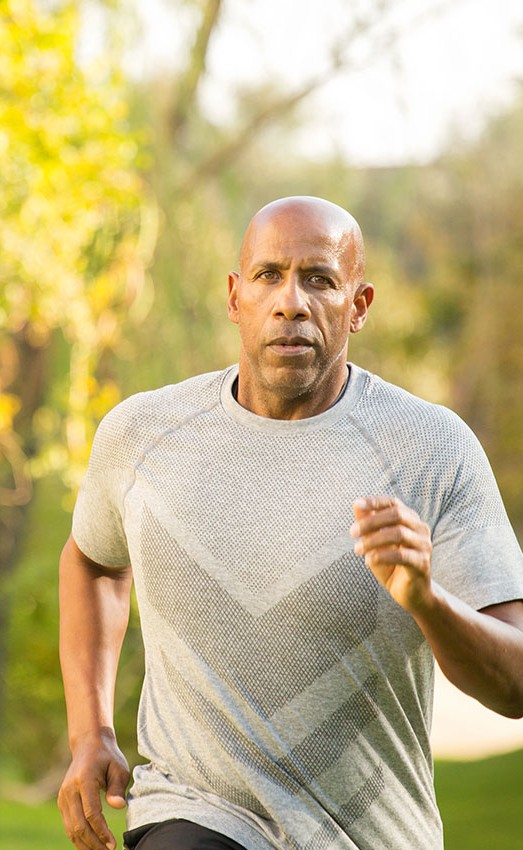 Gatesworth Stories —
Ways to Keep Mind and Body Fit
June is Men's Health Month
As our residents know, life at The Gatesworth is all about lifestyle. Each of us pursues passions that fill our lives with joy and make them meaningful. And many of us also agree with that old adage: When you have your health, you have everything.
Because this is Men's Health Month, we'd like to focus on what men—and their sons and grandsons—can do to help ensure they get the most out of life. The following are a few ways to keep mind and body fit. Some of them will be familiar to you, but we hope you'll appreciate a gentle reminder. Others may be new to you and offer additional ways to care for yourself and the men in your life.
Table Matters
Fruits and vegetables—more than just a bite or two—play a significant role in achieving and maintaining health. They can help you lose weight when they serve as substitutes for more calorie-rich foods. They are good for your heart and other organs, and they contain nutrients and vitamins that can help protect you from chronic disease. Take a look at your plate. How can you adjust portions and make different choices to benefit your body? And, keep this mind: What you drink matters, too.
Routine Maintenance
Check in with your physician at a wellness visit. Once you've scheduled the appointment, make the most of it with a little prep:
Review your family's health history. Any new conditions or diseases in closest relatives you should report? A family history of heart disease, diabetes, cancer and stroke can influence your health.

Review your vaccination record and the dates of previous tests, including colonoscopy, prostate cancer screening, tetanus shot, eye exam and any other routine assessments.

Make a list of questions and concerns to bring with you. Consider sleep habits, sexual activity, eating habits, changes in energy levels, memory and mood.

Think about the future. Are their habits you want to eliminate—or add—to help you achieve your health goals? Jot these down. Your doctor can help you plan for success.
Forward Momentum
The Centers for Disease Control and Prevention recommends adults get two and a half hours of physical activity per week. Benefits include improved mood and mental health, decreased risk of heart disease and some forms of cancer and better weight control. You don't have to run; you can walk.
Moody Blues
Depression is a significant contributing factor in disease and physical injury for women and men. Yet, men are less likely to recognize depression in themselves and seek treatment less often. Keep your life on an even keel by paying attention to your mental health, too. Watch out for persistent sadness or anger, feelings of hopelessness and other changes in mood that make life seem futile. Don't hesitate to get help if you need it. You can start with your primary care physician, who can make an appropriate referral as needed.
Health Advocates
Let's work together as a community to encourage better health. We hope you'll pass these tips on to the men in your circle of family and friends. Model good habits to the young men and boys in your life; help them grow into men.
The health and wellness of residents is the number one priority at The Gatesworth. Please call us at 314-993-0111 with any questions you may have.