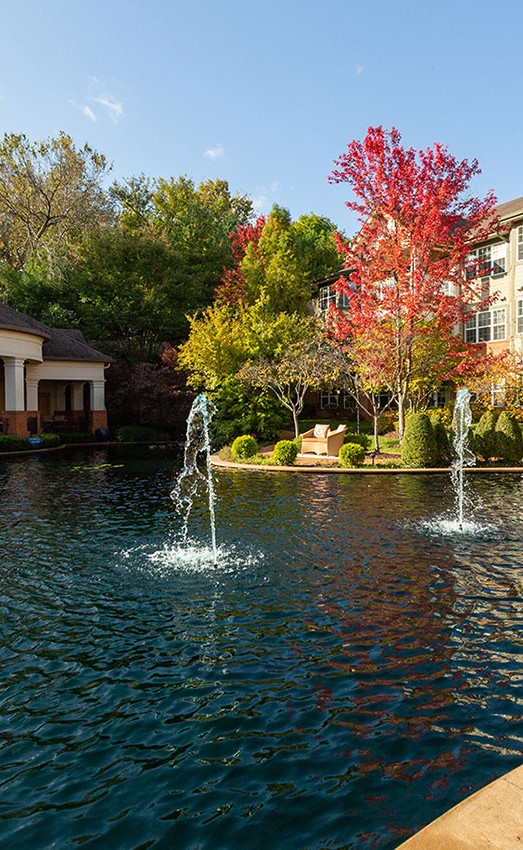 Gatesworth Stories —
The Gatesworth
Proud to Be Locally Owned and Operated
When The Gatesworth was created 33 years ago, its local founders, David Smith, Bob Leonard and Charlie Deutsch, had no independent senior living community models to work from. Instead, they focused on the kind of place they would want to live in: somewhere residential and independent, person-centered in its programs and services.
"We decided to build The Gatesworth because we were passionate about helping older adults maintain their independence as long as possible," Smith explains. "Our core values are based on residents having lots of choices and opportunities for privacy, [as well as] for group programs and activities."
Not only that, but The Gatesworth ensures that residents don't feel constricted by having to maintain their living space or by needing to seek out the services offered by the community. "We empower people by making the entire environment accessible, inside and outside," Deutsch says. "It makes the impossible possible with opportunities for life-enhancing experiences."
Resident Mary Mennig can confirm: "They have absolutely everything a person could need. I want to live a good life, and I think The Gatesworth is the place to do it."
"You can unwind [or] keep busy all day long," says resident Gloria Pasley, "whatever you desire." She adds that The Gatesworth offers trips for everything from movies to concerts.
These experiences wouldn't be possible without the dedicated staff, something that was considered essential in the foundation of the community. "We've created a culture where the most important things to us as management are the residents and the employees," Leonard says. "If the employees are happy, that transforms the service they provide for the residents."
"We look for employees that share our passion for helping older adults maintain their independence and lead joyous lives," Smith adds. "We want The Gatesworth to be filled with the type of people that greet you with a smile – always."
Staff members also make it a priority to listen to residents' feedback, regularly check in on their needs and work to say "yes" to any request. Each resident is treated as an individual by staff members who listen and explore residents' life stories.
"It's like a little bit of heaven," resident Bella Browne says. "The staff are the most caring people I have ever met."
With October being the 33rd anniversary — a third of a century — the community is planning to celebrate in style. Residents and their families can expect the exceptional food, entertainment and atmosphere that The Gatesworth is known for.
After 33 years, The Gatesworth is still looking at ways to evolve, while keeping true to the values that guided its foundation. The founders and staff are aware that the decision to move into a senior living community is both emotional and personal, and strive to make the experience meaningful on an individual level.
"Every person is unique," Smith concludes. "Understanding that is very important to us at The Gatesworth."
Text based on an interview by Maggie Peters in Ladue News