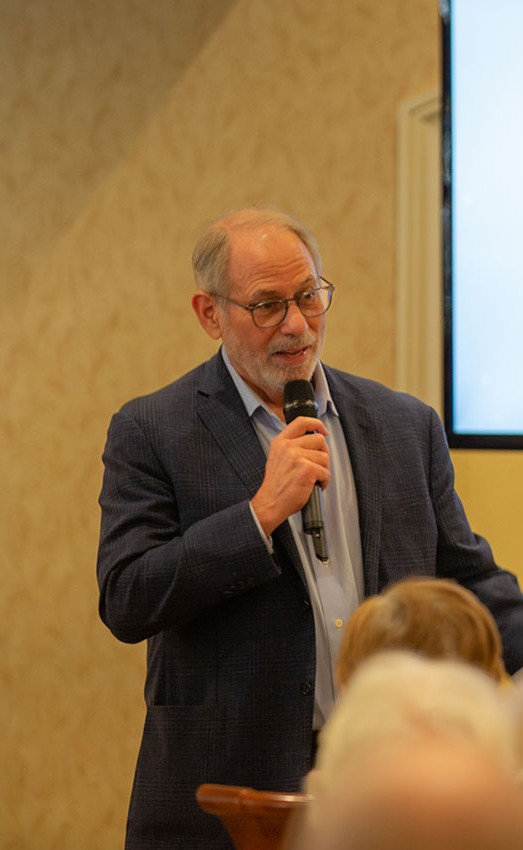 Gatesworth Stories —
The Gatesworth Legacy
The Pursuit of Exceptional Senior Living
David Smith, Elana Spitzberg and Charlie Deutsch were only in their thirties when they conceived The Gatesworth's concept. In 1984, they confronted two conflicting realizations: they shared the dream to continue living a fully enriched, unencumbered life as they age—but that most senior living communities of those times promised the opposite. There was a desperate need for better options.
Aspiring to create and grow one of the most revolutionary senior living communities in history is not a dream many have, especially not young professionals. Perhaps due to this unparalleled foresight, The Gatesworth was destined to stand out from the crowd and become a senior living sensation with three young founders at the helm.
1985: Taking the Leap into Senior Living
David Smith recalls how he and Charlie Deutsch took their dream and made it a reality: "Charlie Deutsch was a residential builder, and I was practicing law at that time. Once we decided to move on this idea, it took us a year to acquire the property and roughly another year to build the place." 
Once construction was complete, it was time to open the doors at The Gatesworth. Smith says, "We wanted somebody who had strong management skills and a background in construction. That was when Bob Leonard entered the picture."
At first, Leonard believed his role at The Gatesworth would be temporary. But when the end of his initial contract was approaching, it was clear to all involved that he was a natural fit. "I was asked to take on the responsibility for management permanently," Leonard remembers. This was due, in part, to Leonard's skills in construction. He explains, "We do all of our construction at The Gatesworth, so my area of expertise was especially important in the early days."
1988: Finding a Name to Carry us Through Generations
Early supporters helped this dream gain momentum. A partnership with an existing senior living community, Gatesworth Manor, allowed them to adopt the name it has today—and along with it, a thriving community of residents.
1994-2021: Creating an Award-Winning Community
In 1994, when The Gatesworth built its first addition, Smith and Deutsch offered Leonard a partnership, which he accepted. "Today, I manage the operation of The Gatesworth, as well as our other communities, on a day-to-day basis," Leonard says. "My expertise is in operations and construction. Charlie's is in development, design and financing. And David is nationally known for his ability to help people market and lease senior living properties."
Nestled just north of Ladue and Clayton, The Gatesworth started with 219 senior living apartments and has continued to grow with purpose—adding 70 skilled nursing beds in 1994 and 45 assisted living beds in 1996 at a new community, McKnight Place.
Through the years, The Gatesworth's primary goal has remained the same: to offer everything Residents need to live healthy, enriched and abundantly joyful lives. Not only has it expanded care options to include world-class memory care and skilled nursing, but it also set the standards for luxury senior living. "We all had the same vision," says Leonard. "Our goal was to offer quality over quantity in the best community we could build."
From beautifully landscaped grounds and refined interiors to exquisite dining experiences and tailored service, Residents have the freedom to spend each day as they please.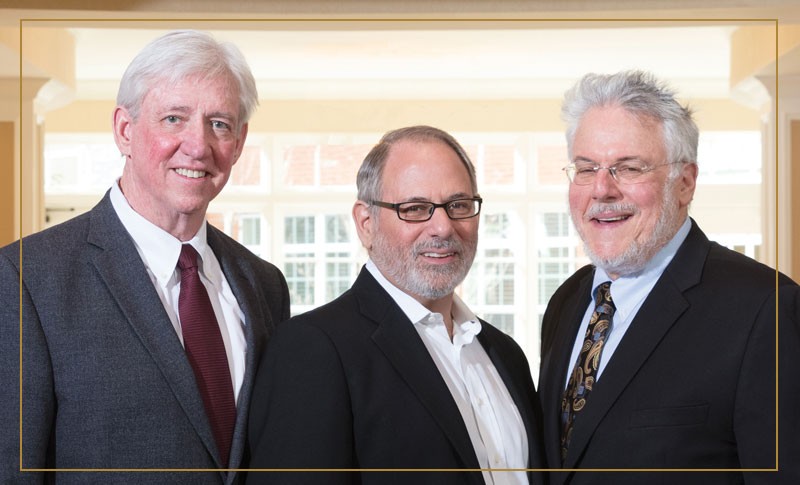 2022 and Beyond: Building on The Gatesworth Legacy
The Gatesworth community has flourished for 33 years and counting. When we look back, there is much to celebrate. Staying true to our founding vision has allowed us to build a secure, resilient community, something unique within the senior living community—even today.
Many of those who joined The Gatesworth, in the beginning, are still here, including the founders. The community remained thoroughly staffed and incredibly responsive, even during the pandemic—a true testament to our legacy.    
"The Gatesworth offers a level of joy heard through generations," says Smith. "Many of our current residents reside here because they saw how their parents lived and thrived here. It is quite amazing. And everyone here today is helping us continue this legacy."
So many pieces came together to make The Gatesworth what it is today. But, the people—the staff, residents and families make this a truly exceptional place.
Learn more about The Gatesworth by giving us a call:
314-993-0111.