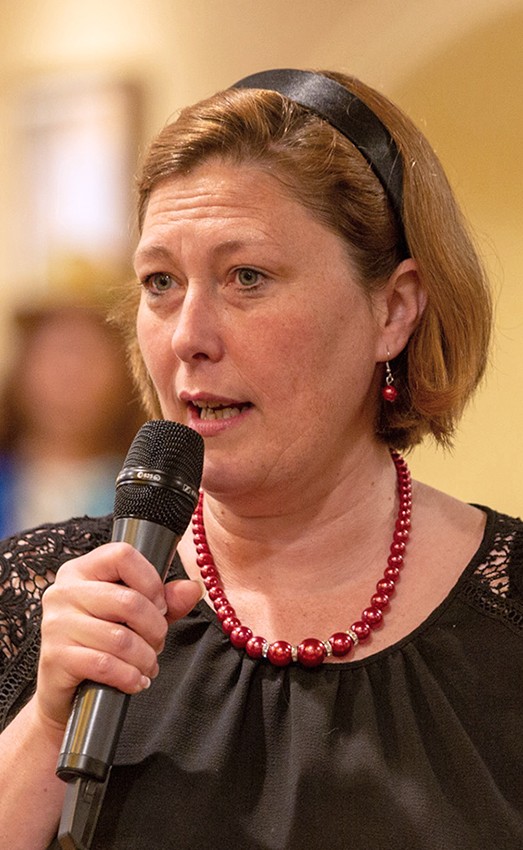 Gatesworth Stories —
Stacy Muehlher Named Director of Leasing
"We are confident Stacy will be a great addition to our team," Partner David Smith said.
Stacy Muehlher, who has worked in senior-living communities for the past 20 years, has been hired as The Gatesworth's new director of leasing. Working exclusively in the St. Louis region, she has previously held positions in marketing, community relations, client services and long-term care.
"We are confident Stacy will be a great addition to our team," Partner David Smith said on behalf of the owners, which also includes Charlie Deutsch and Bob Leonard. "We are excited about the experience Stacy brings to the table and think she will be able to help take our leasing efforts to the next level."
At her most-recent stop, Muehlher had responsibilities for business development, marketing, advertising, design, website content, social media, video production, external communications, market analysis, event planning and building maintenance.
"I am so grateful for this opportunity and want to sincerely thank our owners," Muehlher said. "It's an honor to be selected for this position because The Gatesworth is one of the region's top senior-living communities. I am excited to be working with my new colleagues, plus all of our current and prospective residents."
Muehlher earned a degree in business administration & management from St. Louis Community College and is currently pursing a second degree in healthcare administration & management from Central Christian College of Kansas.
The Gatesworth, which recently celebrated its 30th anniversary, is centrally located near Ladue at Interstate 170 and Delmar Boulevard. It is the original member of the The Gatesworth Communities, which now includes McKnight Place Assisted Living & Memory Care, McKnight Place Extended Care and Parc Provence.