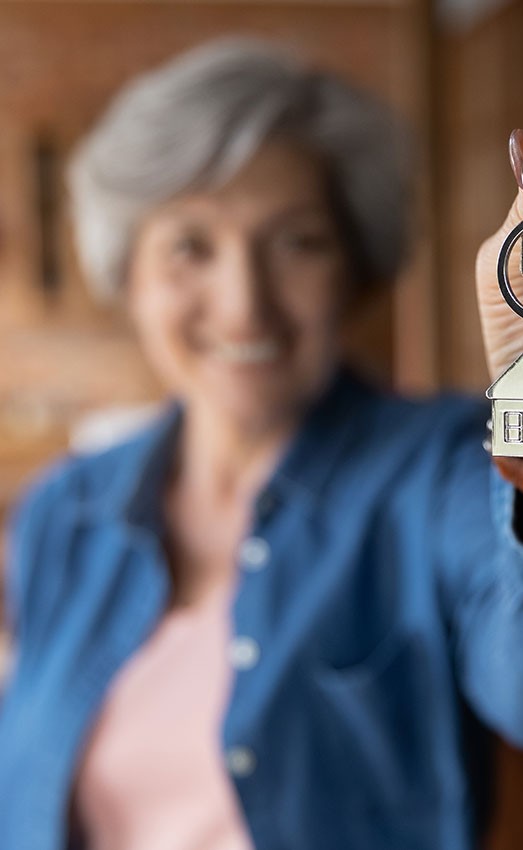 Gatesworth Stories —
Should I Sell My Home?
Funding Retirement
Some of us have been fortunate enough to approach our retirement years with a financial plan in place. We've set aside adequate resources to fund the lifestyle we want when it's finally time to say farewell to the nine-to-five life. Others of us have not been as fortunate. We face retirement with concerning questions about financial stability and the ability to meet anticipated expenses. And lots of us live somewhere in between these positions, with savings and investments that might not see us through.
No matter your situation, if you are a homeowner, you have a valuable asset—something that, if sold, could significantly enhance your life in retirement. Many active seniors have chosen to take advantage of that asset by selling a home and using some of the proceeds to establish themselves in a residence designed for people like them—in an independent senior living community. 
Should you be in a position to consider this kind of change—one that could help make your retirement even more financially secure—do take time to weigh the pros and cons carefully, taking measure of your current lifestyle and your goals for the future.
When you're ready to prepare yourself for a move and your home for potential buyers, we offer the tips below, designed to help you succeed.
Call a family meeting. Let your children—who likely have been living on their own for some time now—know your plans. Encourage them to help you deaccession—something art museums do when their exhibition rooms and storage areas, though filled with valued objects, are beyond capacity. In other words, it's time to downsize. Be thorough, be judicious, be determined. The kids can remove the few treasures they value most. Focus on keeping only the things that will make a future life both comfortable and satisfying. This work, though difficult, will help you focus on the life ahead of you—and make your home more attractive to potential buyers.
Go shopping. If you're moving, you'll need a place to move to. Investigate the options in the community you choose. Are they a rental or buy-in community? Are you interested in an independent living community that will give you all the amenities and support you'd like during your retirement years? Visit a few, ask questions, find out about the waitlist and plan your home sale and move accordingly.
Call in a professional. If you're not in a hurry to sell your home, you certainly can list it as "for sale by owner," or FSBO. It is not as easy as it sounds, however, so make sure you do your research. The more traditional route to selling a home is through a real estate agent. To find a good one, ask friends and neighbors for a recommendation. Make a note of the real estate companies with "sold" signs in nearby front yards. Then interview a few. Ask about their track records, find out what they think your home should sell for, discuss the strategies they would use to make the sale.
Practice patience. Selling a home requires flexibility, deep breathing and patience. You may have an ideal timeline in mind but be prepared to adjust it when complications arise. Keep your goals in mind—more financial resources, fewer responsibilities—and hold on to your sense of humor.
At The Gatesworth, our team works with seniors every day, helping them to prepare for and execute one of life's biggest changes. Many of our residents express only one regret to their decision to downsize and move to our beautifully appointed community: "I wish I'd done it sooner." Give us a call; we can help you achieve your goals for a happy and healthy retirement.
314-993-0111.