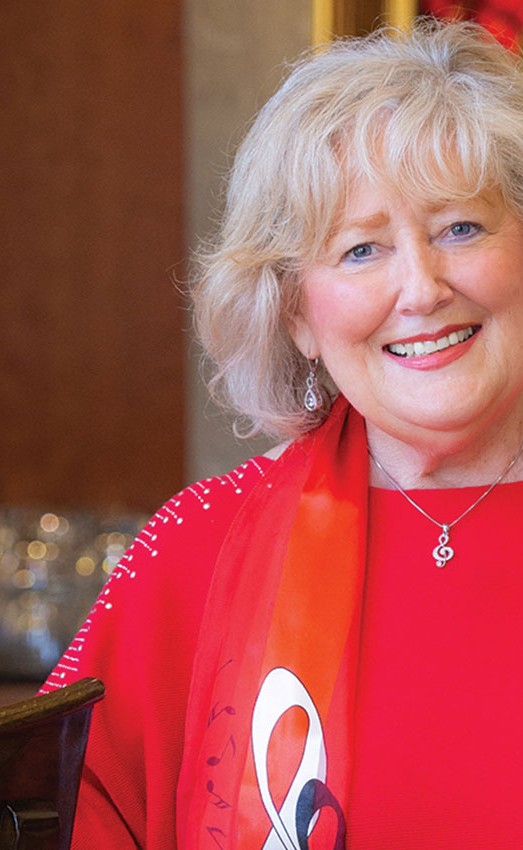 Gatesworth Stories —
Senior Living Your Way
Living Life to the Fullest
There are countless ways for seniors to spend their time — and if they want to live life to the fullest, The Gatesworth independent senior living community is the place to be. With a wide variety of clubs and programs, trips throughout the metro area, gorgeous grounds and outstanding food, residents have nothing but high praise for The Gatesworth community.
Owner David Smith explains that he built The Gatesworth with co-owners Charlie Deutsch and Bob Leonard because they were passionate about helping older adults maintain their independence for as long as possible. "Our core values are based on residents having lots of choices and opportunities for privacy, as well as for group programs and activities to live life their way," he says.
While Smith, Deutsch and Leonard were building The Gatesworth, Vern Kimmell was working with Marriott to build a nationwide brand presence by designing and developing new senior living models. Now a resident, Kimmel has a unique perspective and says, "I could have moved into lots of different senior communities, but I chose The Gatesworth."
Resident Jackie Brown concurs. "The Gatesworth has everything I wanted," she says. "Beautiful place, people, grounds, apartment, food, entertainment — and so much more."
Brown keeps active in The Gatesworth's choir and also enjoys walking in the gardens, dining with friends and taking trips. She says that, for her, The Gatesworth means having a new, productive life with new friends.
"We are here to create experiences for residents on a personal basis," Smith says. "We are fortunate to give our residents many choices because we have the physical space and a large staff. We exceed expectations because our team members work hard and have the right attitude."
Residents of The Gatesworth are consistently blown away by the staff 's attentiveness. "It's amazing how quickly the staff get to know you when you first enter," says Jerry Tessler, another Gatesworth resident. "They call you by name within a day and learn your preferences. They know what you want and truly attend to things that keep you happy. It's a very pleasant relationship."
"We look for employees that share our passion for helping older adults maintain their independence and lead joyous lives," Smith says. "We want The Gatesworth to be filled with the type of people that greet you with a smile — always."
Jerry Tessler and his wife Sue also praise the number of choices The Gatesworth provides for day-to-day activities. They regularly play bridge, go to exercise classes and attend discussion groups about current events.
"Our opinion is that staying alone in your home doesn't compare to having nice people, good food, entertaining programs and activities available every single day," Sue Tessler says. "The security, transportation and the beautiful surroundings — both interior and exterior — as well as always having meals available makes life pleasant and really easy. It's a wonderful place to be."
The Gatesworth is proud to be the winner of the Ladue News Platinum List for Independent Living. Smith concludes that the community offers a level of joy heard through generations.
"Many of our current residents reside here because they saw how their parents lived and thrived here," Smith says. "It is quite amazing. And everyone here today is helping us continue this legacy."
Text based on an interview by Maggie Peters in Ladue News