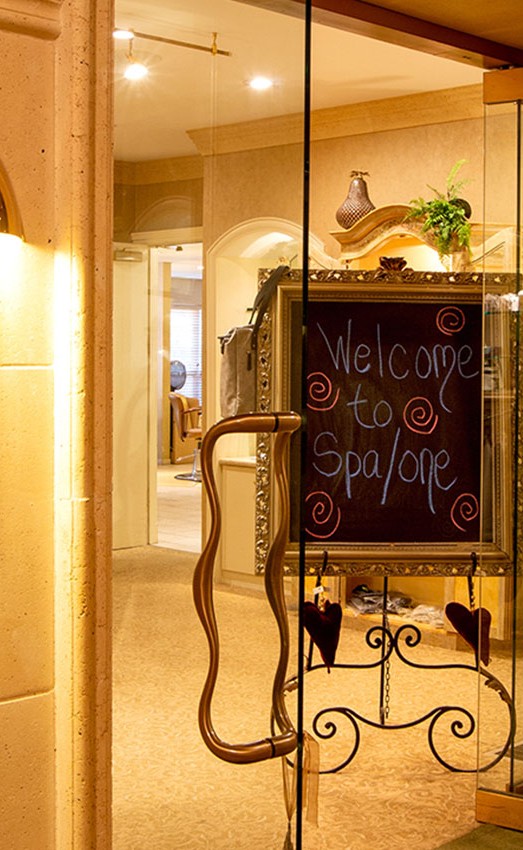 Gatesworth Stories —
Secrets to Thriving in Retirement
Pampering Provides Health Benefits for Seniors
Spas are one of the greatest sources of restored beauty and relaxation when it comes to self-care. It's a perfect place to spend quality time with close friends, family or to have a moment all your own. Many seniors find a peaceful oasis in massages, manicures and makeovers, but there's more to a day at the spa than indulgence. Many health benefits accompany it.
If you frequent the spa or are considering your first visit, here are several reasons you may want to schedule your next appointment.
Relieves stress. Finding a moment of peace and quiet does wonders for anyone. The soft acoustics, aromas and soothing ambiance found in many spas give you space to unwind from everyday life. Paired with a gentle touch, such as with a massage or facial, time at the spa can help reduce stress and your ability to handle difficult changes in life.
Boosts your health and immunity. Manicures, facials and hair treatments all attend to the health of your skin, nails and hair. Massage takes this one step further by relaxing tight muscles, along with improving flexibility and circulation. Therapeutic services like this help restore your body's natural rhythm and can even lead to a better night's sleep and a strengthened immune system.
Increases blood flow, balance and gait. Falling is consistently listed as one of the top concerns for seniors, as bones tend to become more infirm for older adults. Due to massage's ability to increase blood flow to the limbs, it helps to improve the sense of the relative position of body parts, thus improving our balance and reducing the chances of falling.
Improves your confidence. There is more to freshly styled hair and manicured nails than meets the eye. Professional salon stylists have the special touch for restoring your natural glow and helping you feel your best and prepared for whatever life brings next.
Mary Campbell knows just how important a trip to the spa is for achieving wellness and fostering meaningful relationships. Since 2007, she has managed Spa|One at The Gatesworth, an independent living community for active seniors. Mary's goal is to ensure that the residents who call The Gatesworth home feel welcome in the spa and have the amenities they need to thrive.
Our licensed massage therapists provide full-body massages, muscle stretching and reflexology treatments. Our estheticians offer premium European facials and detoxifying body treatments. Whether our residents are planning a weekend with friends, looking for quality mother-daughter time, or relaxation for one, we accommodate the needs of our residents with an array of healing services.
If you'd like to hear more about ways we help support physical and mental wellbeing, give us a call: 314-993-0111.