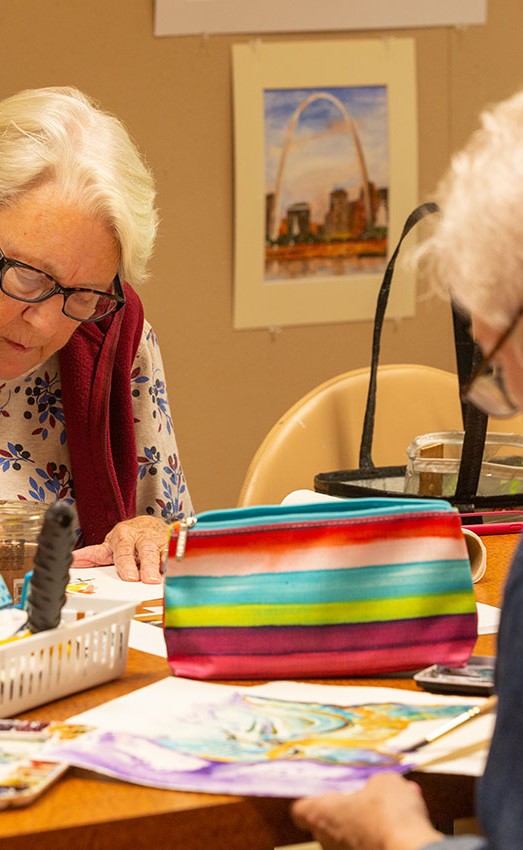 Gatesworth Stories —
Ring It In
Plan Now for a Positive Start to 2022
It's the new year, and with that comes new beginnings. For some, this is a time for ambitious goal setting and exploring new interests. For others, it's simply a time to reset and focus on what matters the most. 
Now is the perfect time to plan for a positive start to the new year. Here are a few tips to help seniors stay on top of their health and get the most out of life.
Make an appointment for your annual physical. Scheduling your doctor appointments at the start of every year is an easy way to prioritize your health. Along with your 2022 physical exam, don't forget to pencil in a visit to the dentist and any other doctors you see regularly.
Start a journal or a book club. Reading and writing are both great ways to keep your mind active. If you're up for more of a challenge, crossword puzzles are also a great option. The most important thing is to choose something you enjoy doing.
Schedule a monthly get-together with friends and family. Leading an active social life is important, especially as we age. And keeping to a regular schedule for social events is the easiest way to stay connected to those you care about. Start by planning a monthly lunch at your favorite restaurant, setting a time to meet for a walk in the park, going to the art museum, or even something as simple as catching up over a phone call.
Find your next favorite thing. Trying something new can be an easy and exciting way to mix up your day-to-day. See if you can experience one new thing every month. Try that new restaurant, take a painting workshop, write a poem, or do something else you've never done before. Who knows, your next favorite thing could be out there waiting for you.
The Gatesworth knows that one of the keys to happiness for seniors is a life where you can continue doing the things you love. Through specialized fitness classes, a wide array of social events, exquisite dining experiences and other exceptional amenities, our Residents have everything they need to focus on their well-being in 2022.
We're welcoming new Residents every day into our thriving senior community. Learn more about life at The Gatesworth by giving us a call today: 314-993-0111.