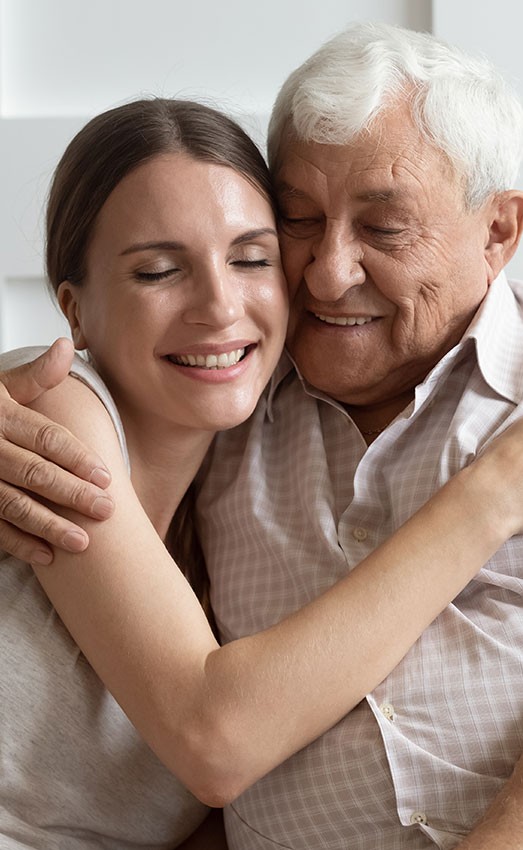 Gatesworth Stories —
Peace of Mind
Strengthening Your Emotional Wellness
Peace of mind comes in different flavors and colors. For some, it's related to relationships with family and friends. For others, it's knowing the future is secure or that their safety isn't at risk.
As the years accumulate, many people find that peace of mind is tied to their enjoyment of home and their ability to maintain independence and remain active. It's hard to hold onto a sense of tranquility of a home that becomes too large and unmanageable or daily chores and upkeep too physically difficult to accomplish.
If your peace of mind has felt ruffled lately, take a look at the following aspects of life. What improvements might help you feel more serene?
How do you feel about your personal safety? As an active senior, do you feel confident walking in your neighborhood? Are the streets well-lit and the sidewalks in good repair? Does your current home make difficult or unsafe demands on you? How confident are you in your current abilities?
How connected do you feel to nearby friends and family? Can a neighbor offer assistance if needed? Does a loved one live nearby? Can you easily enjoy lunch with a friend or see a movie together? As we age, we often feel more confident about life if we know assistance and companionship are just a few doors down, or a short drive from our front door.
How do you feel about the future? Will you be able to maintain your current home, financially and physically? Are you concerned about an increasing sense of separation from your community and your relationships?
For many active seniors—those eager to enjoy friendships, learn new hobbies and acquire a range of experiences—the answer to these questions ultimately leads them to an independent senior living community. At The Gatesworth, staff strive to offer services and amenities that can help restore and preserve peace of mind while offering residents a rich array of social, cultural and educational opportunities.
Though a move may seem daunting, The Gatesworth offers a full range of services designed to help future residents prepare, helping them manage the details so they arrive at their new homes significantly less stressed—and ready to meet neighbors, stay active and enjoy a lifestyle that is tailored to meet their needs.
Let's talk about your peace of mind and the ways we can help support the life you want to live: 314-993-0111.