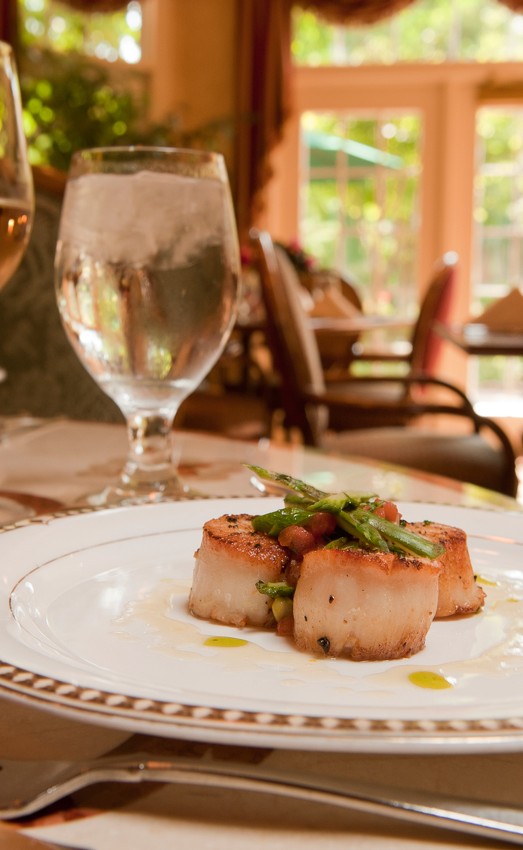 Gatesworth Stories —
New Year's Eve Celebrations at The Gatesworth
Nothing says cheers to the New Year like a five-star feast.
Nothing says cheers to the New Year like a five-star feast.
This past New Year's Eve, Gatesworth Chef Brian Hardy and his team pulled out all the stops for a grand celebration of the year that was. 
"We did a special menu with seven entrees," Chef Hardy says. Menu options included smoked chicken carbonara, marinated grilled premium filet, roasted rack of lamb, pan-seared scallops, sautéed flounder, braised vegetable risotto, and hunter-style pork cheeks. 
"After dinner, we had a huge party in the atrium," Chef Hardy says. "The other chefs and I walked the room and talked to the residents about what they enjoyed. It seemed like everyone had a great evening."
Gatesworth resident and New Year's party attendee Dr. Dee Tucker couldn't agree more. "The whole evening was a treat," she says. "We had Happy New Year hats, a champagne toast, dancing, a chocolate fountain, and so much more."
The evening didn't end with entrees, though. Chef Hardy and his team also cooked up an impressive dessert spread. "We had peppermint baked Alaska, apple buttermilk cobbler, cappuccino crème brûlée, triple chocolate mousse cake, and sugar-free vanilla cheesecake," he says. The chefs also prepared a large chocolate table with treats including candies and fudge. "We probably made 1,000 chocolates, and they all went away," Chef Hardy laughs.
Text based on an interview by Robyn Dexter in Ladue News