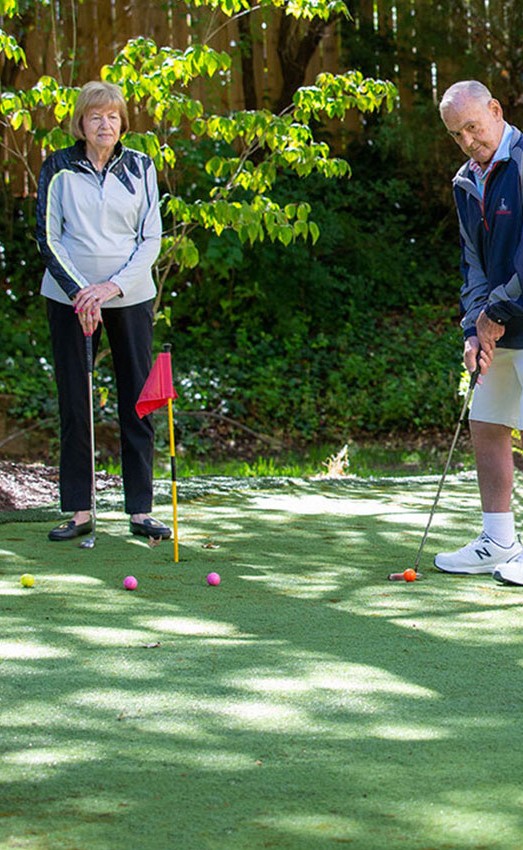 Gatesworth Stories —
Maximizing Freedom in Retirement
Is Senior Living the Right Move for You?
Retirement marks the beginning of a new chapter in life. It's your moment after a long, successful career to live the way you want. For those recently retired, the thought of senior living may seem like a long way off. However, the list of benefits that come with senior living communities is growing, and it's an option you may want to consider sooner, rather than later.
There's a common misconception that senior living communities inhibit your ability to do many things, but more people are finding that the opposite is true and that it actually can be a source of newfound freedom, ease and comfort. Here's what you should know when weighing your options.
Location of choice. Home is where the heart is, and sometimes, the heart wanders. With new senior living community options opening up around the country, more seniors are uprooting to settle in a new city. Whether you want to live in a milder climate or on the coast, to be closer to family or back in your hometown, it's important to live in a location that brings you the most excitement, comfort and happiness.
Design your days. Senior living communities come in all shapes, sizes and levels of care. Many places offer a variety of apartment styles, locations and views, custom furniture arrangement and décor, and feature an array of special amenities and activities. The freedom to choose is especially important when designing your ideal life and many senior living communities offer a special combination of amenities that's difficult to find anywhere else.
Live life, unencumbered. Less stress and time spent on things like house repairs, yard work and grocery shopping, allow for more time doing what you truly enjoy. That means no more lawn mowing or rushed trips to the store before a storm. Ridding your life of these everyday hassles does wonders. It not only makes daily life easier for you, but it also helps those around you worry a little less. In many communities, you'll find that special services such as fresh-cooked meals, cleaning, laundry, salon amenities and more help you maintain a higher level of independence without placing any amount of burden on your family.
Stay well-connected. Joining a community of people like yourself helps keep your social juices flowing. Shared common space, such as dining rooms and outdoor areas, along with frequent resident activities makes it easy to foster friendships, both new and old. During the COVID-19 pandemic, it has proved especially important for those looking into senior living options to find one that takes the proper precautions, enabling residents to safely come together and feel anything but isolated.
At The Gatesworth, an independent living community for active seniors, freedom of choice is at the heart of everything we do. Whether you're from St. Louis, New York or anywhere in between, our welcoming staff goes above and beyond to make each resident feel at home. Along with housing selection and styling to make your move as seamless as possible, we feature an excellent trio of restaurant options, classes for social engagement and continued learning, and many other amenities to help our residents and their guests live a vibrant life. To learn more about life at The Gatesworth, give us a call: 314-993-0111.