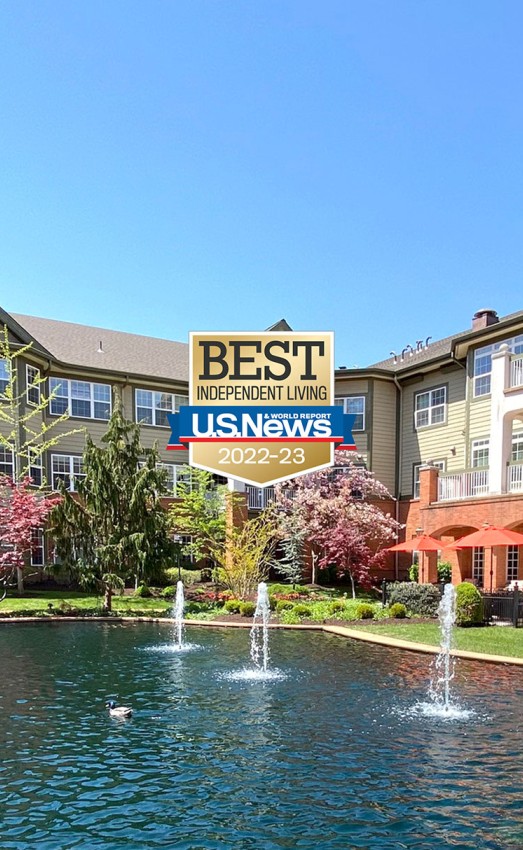 Gatesworth Stories —
Life at The Gatesworth: It's the Best!
U.S. News & World Report Ranking Best Independent Living Community
We've recently received some great news we're eager to share with The Gatesworth residents and their families—and those who might be considering The Gatesworth as a future home.
U.S. News & World Report—the organization that ranks the best colleges, hospitals and other important services in our lives—has placed The Gatesworth on its list of 2022-2023 Best Senior Living communities. Those of us who work at The Gatesworth, and certainly those who live here, know just how special this place is. It's gratifying that U.S. News agrees!
This is the inaugural year for the U.S. News & World Report's Best Senior Living category. To arrive at its list of top communities, U.S. News reviewed survey responses it received from more than 200,000 residents and their family members about more than 2,500 communities in the continental U.S. and Hawaii. The surveys were designed to evaluate such factors as community and activity, food and dining, caregiving, and management and staff.
Certainly, our long list of amenities and services—all designed to promote an active, healthy and enriched lifestyle—helped us earn our U.S. News ranking. From our movie theater and dining services to our exercise facilities and cultural activities, The Gatesworth offers exceptional living. We're proud of our green spaces and gardens, too, and the fact that new residents can customize the home they choose to suit their specific needs and tastes. We even make move-in as easy and seamless as possible.
Though we're happy to be recognized, we'll continue to work to make The Gatesworth an even better place for active seniors. One of our co-owners, Bob Leonard, puts it this way, "We don't rest on our laurels; we work continuously to improve the community and to provide unparalleled services and amenities."
We want to say "thank you" to those of our residents who completed and submitted U.S. News surveys. And a big thanks to everyone who has chosen to make The Gatesworth home. You're what makes this community truly special.

If you'd like to learn more about The Gatesworth—and what makes it a Best Senior Living community, we invite you to visit U.S. News & World Report. Then give us a call at 314-993-0111; we'd love to talk with you.