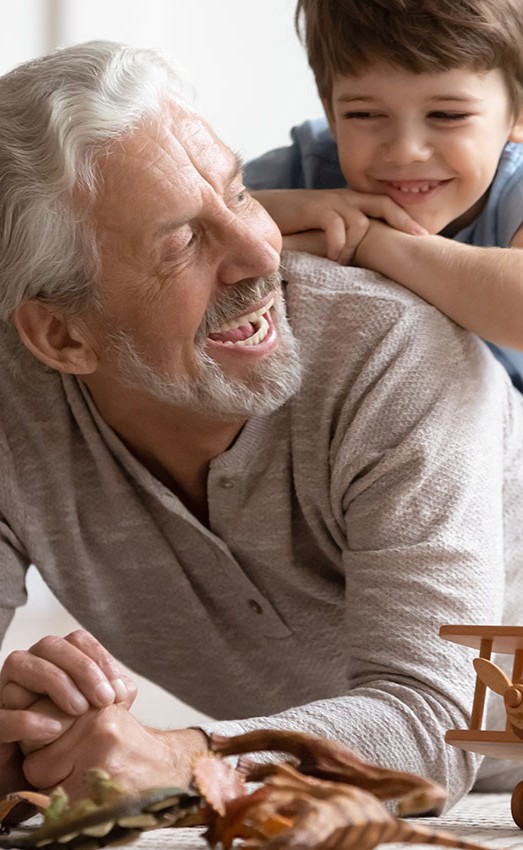 Gatesworth Stories —
Home is Where You Are
Finding the right senior living community
Once you reach your senior years—or what many of us like to call late middle age—you might find you're ready to think about downsizing or finding a new home that more closely aligns with your interests and lifestyle. Welcome to what can be an exciting new phase of life, where the question of where to live becomes more personal. Concerns about school districts, proximity to work and day care, and kid-friendly neighborhoods are part of the past. You're free to consider your own interests and needs when thinking about where your next home might be. 
Certainly, family remains an important factor; you might want to live near grandchildren, perhaps, or find a home that allows you to travel more easily to family members located across the country. In any case, you have earned the opportunity to find a home that suits you perfectly.
Many active seniors in situations like this are considering an independent living community specially designed to allow them to pursue personal interests, meet like-minded neighbors, live an active and satisfying life, and take advantage of a range of amenities and services that make everyday living just a little easier.
Finding the Right Home
Every independent senior living community is different, offering a unique location plus floorplan options, services and amenities designed to meet individual needs. To find the one that fits you best, you must first assess your needs and expectations. Is city living important to you, or are you interested in a quieter, more remote location? What about the climate? Are you ready to trade dry air for humidity, or vice versa? 
You may also want to consider what you want out of the community in terms of friendships and interpersonal interactions. Is it important that you and your neighbors share the same faith? Do you want to live in a diverse community that is home to residents with a wide range of experiences, beliefs and interests? 
You will also want to consider the kinds of activities, services and amenities the community offers to residents. Are you interested in taking classes or becoming more involved in personal fitness and wellness? Do you love to prepare meals, or do you want to free yourself from the kitchen? Are you able, and interested, in maintaining your own car, or do you need transportation services to help you get where you need and want to go? 
When looking at independent living communities and assessing their suitability, you should be both realistic and aspirational. Look closely at the nuts-and-bolts services like floor plans, laundry and dry cleaning, transportation and meal options, as these will affect your daily life. But also allow yourself to dream a little—maybe it would be fun to have the time to attend a concert series or learn more about art history or politics.
Life at The Gatesworth
The Gatesworth, located in the greater St. Louis metropolitan area, is a fine example of an exceptional independent living community. Close enough to big-city cultural institutions—including museums, galleries, restaurants, universities, music venues and more—yet far enough from the city center to take advantage of shaded walks and verdant gardens, the residents of The Gatesworth have every opportunity to live vibrant lives. 
Should you choose to consider making The Gatesworth your next home, you can rely on the services of a team to help you determine, then customize, the best floor plan for you. Then they will help you coordinate your move, from packing to unpacking, and assist you as you get acquainted with your new life. 
As you consider your specific needs and desires, you should discuss the options with a representative of the community you're considering. The Gatesworth welcomes your questions. And members of the team are available to meet with you to ensure you have all the information you need. Making a move is a big decision. Call The Gatesworth to find out how they can help you find your perfect fit: 314-993-0111.