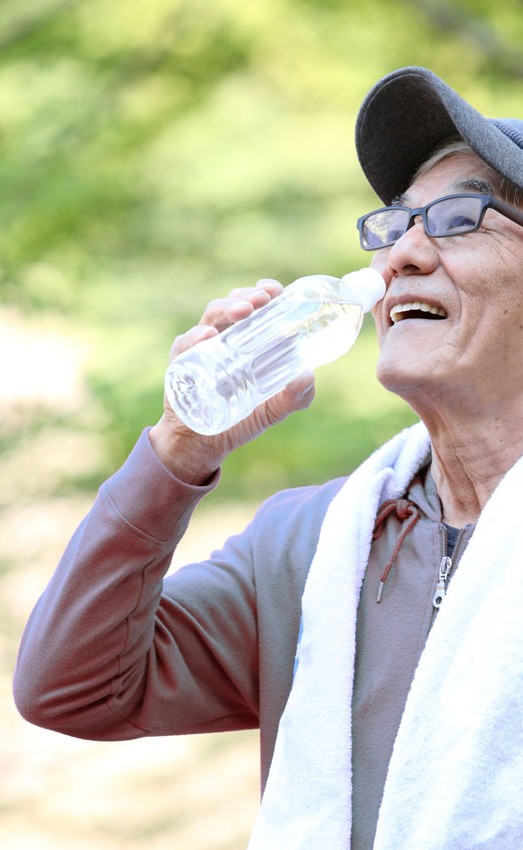 Gatesworth Stories —
Healthy Living
Beneficial Habits To Help Stay Active
How are you doing on your 2021 healthy living journey? We hope you're still at it, taking advantage of the time we all have now to focus on self and health. If the vaccine rollout continues to go well, we may find ourselves returned to the life we had before the pandemic: full of friends and family, busy with appointments and outings. Let's hope all of that is imminent!
But if you continue to develop some good health habits now, you can carry them with you as life gets busier. Once an activity or attitude becomes routine, it's easier to keep it going.
Our January post included lots of good ideas to help promote healthy senior living—stay in touch with your primary care physician, eat well and exercise, keep your brain active. In February, we took a closer look at ways to maintain independent living by taking good care of your heart.
This month, let's take a deeper dive into diet and exercise. If you were to ask a group of active seniors what they do to stay that way, you'd likely hear them talk about the foods they eat and the ways they keep moving.
How to eat
According to the National Council on Aging (NCOA), "The definition of healthy eating does change a little as you age. For example, as you grow older, your metabolism slows down, so you need fewer calories than before. Your body also needs more of certain nutrients. That means it's more important than ever to choose foods that give you the best nutritional value."
To help you get the nutrition you need and keep your calories in line, the NCOA has a few easy tips to follow.
Build a healthy meal. Your plate should include lean protein, such as lean meat, seafood, eggs and beans. Add colorful fruits and vegetables—orange carrots or yams, red beets, dark leafy greens, for example. Include whole grains and low-fat dairy, and you have a meal designed for health.
Hydrate for health. Keep water, coffee or tea nearby throughout the day to avoid dehydration and minimize calories.
Visit the NCOA website for more information.
How to move
Independent living is all about movement. The National Institute on Aging (NIA) suggests that healthy senior living includes four different kinds of exercise to promote endurance, strength, balance and flexibility. Each of these activities offers distinct benefits. As you gain proficiency in one motion, you'll find it easier to do the others.
Endurance exercise. Think of this as aerobic movements—things that elevate your heart rate and exercise your lungs. Try brisk walking, dancing and swimming, to name a few. The NIA says you should aim for "150 minutes of activity a week that makes you breathe hard."
Strength exercise. The NIA says the goal here is to exercise "all of your major muscle groups at least two days per week, but don't exercise the same muscle group on any two days in a row." Whatever activity you choose to exercise your muscles, whether it be lifting weights or grocery bags, remember to breathe out as you lift and in as you relax.
Balance exercise. Good balance means fewer falls. Keeping your lower body toned contributes to balance control. You might try Tai Chi classes, standing on one foot or rising slowly from a seated position.
Flexibility exercise. Stretches are a good way to improve and maintain your body's flexibility. Try toe touches, a Yoga class or stretch sessions on the floor while watching the next episode of your favorite show.
Learn about safety tips for these exercises and others by visiting the NIA's website.
The Gatesworth team exists to help active seniors maintain independent living. Let us know what we can do for you.