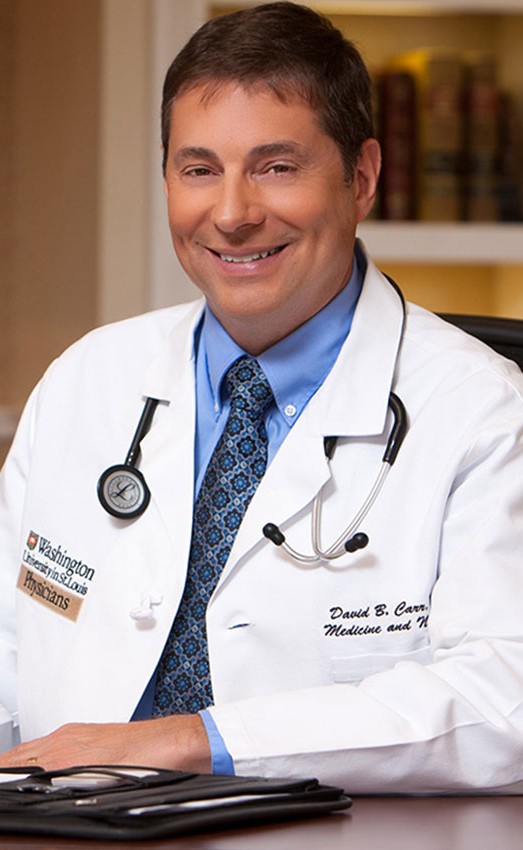 Gatesworth Stories —
Health & Wellness
An Update on Alzheimer's Prevention and Care
The Gatesworth is excited to welcome David Carr, MD, a Washington University specialist in neurology and geriatric medicine, to our community on Wednesday, April 27, 2022, for a talk titled "Alzheimer's Disease: Clinical & Research Update." His presentation will begin at 1:00 p.m., in the Starbird Theatre.
Dr. Carr serves as medical advisor to The Gatesworth and its sister communities, including Parc Provence, where he also is the medical director. During the SARS-coV-2 pandemic, he has been essential in providing guidance on health and safety for all residents. At Parc Provence, he works to ensure excellence in all aspects of memory care for community residents living with Alzheimer's and other forms of dementia.
This is an especially exciting time for physicians and scientists working in the fields of Alzheimer's prevention, detection and treatment. New methods of detection and a more robust understanding of the disease and its causes are making a difference for those who are afflicted with Alzheimer's—and for their loved ones. Dr. Carr and colleagues at Washington University School of Medicine are involved in Alzheimer's-related research that will help advance much-needed breakthroughs in a disease that has affected too many lives.
Today, we know that maintaining an active lifestyle as a senior has a positive impact on the brain and its functions. As a result, wellness is a way of life within our community. We offer residents a roster of classes, as well as opportunities to attend lectures, participate in cultural events, and take advantage of our onsite fitness center through group classes and personal training. Working in coordination with Dr. Carr's expertise, The Gatesworth is committed to offering its residents an active and fulfilling lifestyle.
We hope you'll join Dr. Carr and your neighbors to learn more about the latest in Alzheimer's prevention and care.
If you'd like to learn more about this special event—or about The Gatesworth and its commitment to wellness—we'd be happy to talk; call 314-993-0111.