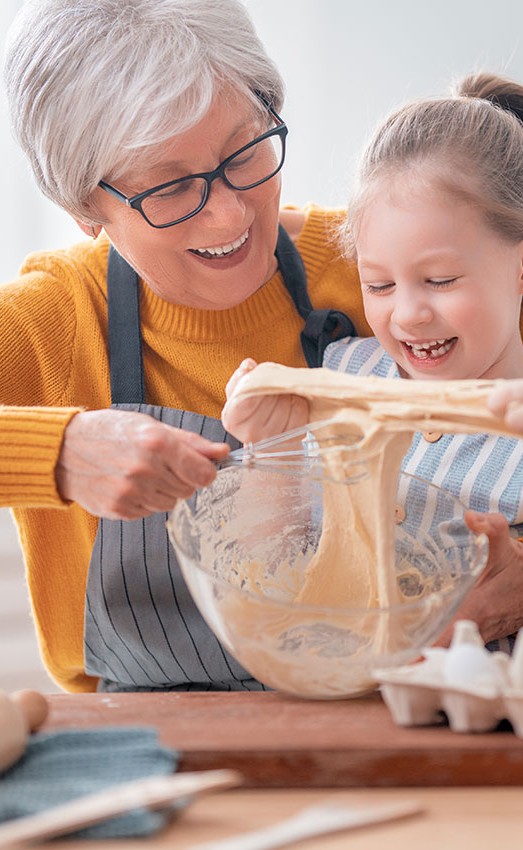 Gatesworth Stories —
Finding Peace and Balance
5 Ways Seniors Can Reduce Stress During the Holidays
'Tis the season of giving and gathering, cherished tradition and elaborate celebrations. The holidays are officially upon us. While we may try to reserve this time for only joy, the hectic holiday schedules and family obligations often bring unwelcome tension and stress.
To fully enjoy this time of year and stay safe, stick to what matters most and find a sense of balance with everything you do. We are ringing in a stress-free season with these simple holiday tips.
Find good company. This season is best spent with those we love. In busy, everyday life, we may not see our family or friends as often as we would like. This is our chance to share gratitude and remind people in our lives how much we truly care. Seniors need to reconnect with families and friends during this time.

Whether you consider yourself a senior or not, there are steps we can take to help everyone avoid feeling lonely. Make plans to spend time with family and friends — the earlier, the better. Whether it is viewing holiday lights, baking cookies or meeting for dinner, penciling in quality time together is an easy way to ensure that you will be in good company this holiday season.

Another great way to check in on a family member, distant friend or even a neighbor is with a quick phone call or holiday card. Simple gestures like these go a long way in making someone feel loved and appreciated.

Reach out for help. As the holiday season rolls in, so does the harsh winter weather. Seniors are at a high risk of falling this time of year, especially when it comes to walking on icy sidewalks, or even navigating their home during a power outage.

If you are worried about your safety this season, do not hesitate to ask for a hand when you need it. You may be surprised at how happy the people around you are to help with things like last-minute errands, such as driving to a doctor's appointment and carrying groceries or help with making a preparedness plan for harsh weather.

Take a breather. With gatherings to prepare for, gifts to wrap and family bustling around, worry and anticipation may start to build. Sometimes we may find moments that are supposed to be joyful are anything but. It's important to give yourself little breaks to help limit stress.

Light exercises, such as taking a walk or yoga class, are great ways to get your heart pumping and will help you feel refreshed. Taking a moment for yourself to read a book, practice deep breathing or even take a nap are also great ways to find a little peace amid the holiday commotion.

Enjoy treats in moderation. Whether it's a holiday ham, homemade ginger snaps, mulled wine or eggnog — delicious food is a central part of any celebration. But for those who have high blood pressure, high cholesterol or diabetes, health should always come first. It's important to continue watching how much sodium, sugar and saturated fat you're taking in by enjoying everything in moderation.

Adapt your traditions. Whether your family is known to play games, tell stories by the fire or exchange gifts, we all have cherished holiday traditions that keep us grounded and bring us comfort. It's important to keep these going, but as we age, some traditions may need to change. Do what will bring you the most peace — maybe it's time to share your secret apple pie recipe with a trusted member of the family. 
At The Gatesworth, we know how important it is to find balance, support and social connection during the holiday season. Our world-class staff gives Residents the support they need to feel at home for the holidays, and we have a variety of holiday events planned for this year, including holiday concerts, caroling, other special events and dinners crafted by award-winning Chef Hardy.
If you'd like to learn more about what it's like to live at The Gatesworth, give us a call at 314-993-0111.