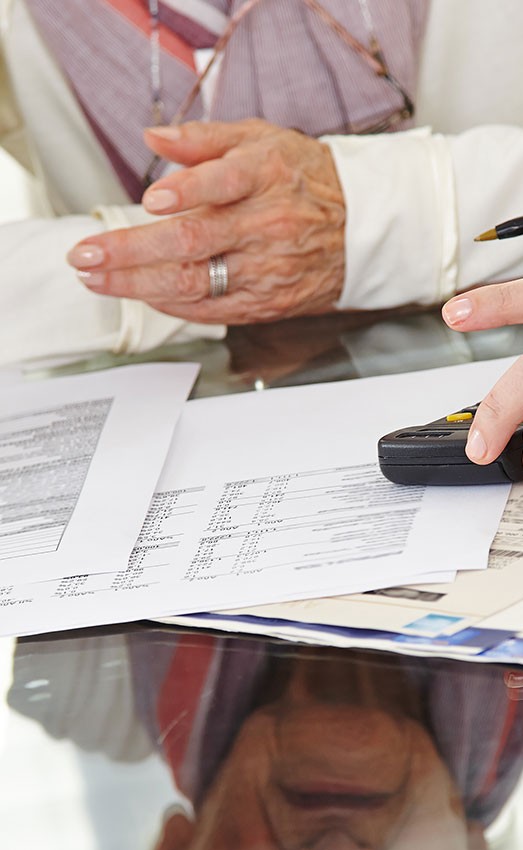 Gatesworth Stories —
Financial Guide to Senior Living
Finding Independent Living that Caters to Your Priorities
Moving into senior living is a big decision and one that, for many seniors, involves letting go of their longtime family home. And, it is a decision that looks different for everyone. You may have the sudden realization that moving would give you more time to do the things you love and alleviate the burden of maintaining a house. Or perhaps your health is declining more quickly than expected, and you want to prepare for the future.
There are a multitude of reasons to begin searching for senior living. Before moving into The Gatesworth, retired Merrill Lynch stock broker, Bud Drennan lived in his longtime home of 48 years. One day, while doing yard work, he took a step back and realized he had had enough. Keeping up with his house prevented him from living the life he truly wanted. So, his search for a senior living began.
Even though Drennan was looking forward to this next chapter in life, he knew there were many tough decisions ahead—one of them being which type of community to choose—investment or rental. This decision could greatly impact anyone's financial future, and it is important to understand all available options and financial structures.
Investment vs. Rental Communities
One financial structure that you find in many senior living communities is often referred to as an investment community. These communities require an upfront buy-in or hefty entry fees.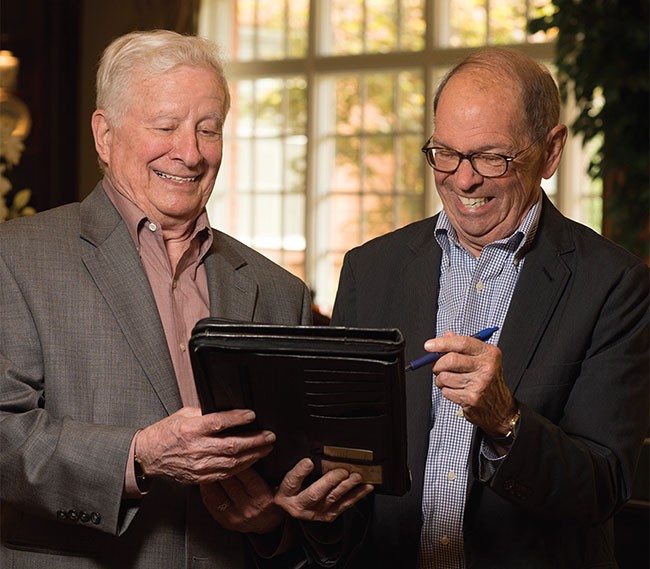 The Gatesworth Resident Ted Weiner, a retired financial advisor with Wells Fargo, weighed all the pros and cons before moving to a senior living community. And for him, an investment community was not the ideal choice. While everyone must find a financial structure that best fits their budget, he cares deeply about making sure seniors are making informed decisions.
"If you do a buy-in, something comparable to The Gatesworth would be $400,000 to $700,000, and they want the money up-front," Weiner says. "Generally, you can not finance an entry fee, so you may have to liquidate your investment assets, which you use at this stage in life to generate your income stream.
In comparison, a rental community requires no entry fees and allows you to pay rent and community fees monthly. This reduces the amount you will need to pay at any given time and allows you to hold onto those investments for longer. Many residents find that this brings significant financial freedom.
Limiting Financial Risk
Even with this knowledge, it is not always a clear-cut decision. Weiner admits that he initially considered an investment community but revealed that what kept him from it was the very nature of a buy-in like this. For him, it comes with too much market risk. 
Usually, buying into senior living is very similar to buying a house—you own the unit you move into. This is a potential financial hazard because when the owner needs a higher level of care or passes away, a percentage of the sale price is only returned when the unit is resold. That means, the owner's financial stability is directly related to that of the community. That is not a risk that many seniors, like Drennan and Weiner, prefer to take.
Weighing All Pros and Cons
While finding a senior living community that fits your budget is essential, it is also important to consider what you are getting for your money. The level of service and amenities and lifestyle options will determine your ongoing quality of life. Community offerings should match your priorities and the life you envision for yourself.
Many people searching for senior living like the idea of a life plan community, also called a Continuing Care Retirement Community (CCRC). This type of community offers a full spectrum of support for seniors' changing needs—from independent living to assisted living, all the way to memory care and skilled nursing.
Contrary to popular belief, not all CCRC communities operate on an investment structure—The Gatesworth being one. For residents, having no entry fees is a major plus, but another attractive benefit to life at The Gatesworth is that you get the finest amenities that you would find in any investment community, offered within a more sensible pricing structure.
Drennan and Weiner's experiences confirm this. Not only does The Gatesworth offer them lasting financial security, but the array of amenities and high quality of service continues to exceed expectations. For more information or to speak with one of our leasing counselors, please contact The Gatesworth at
314-993-0111.