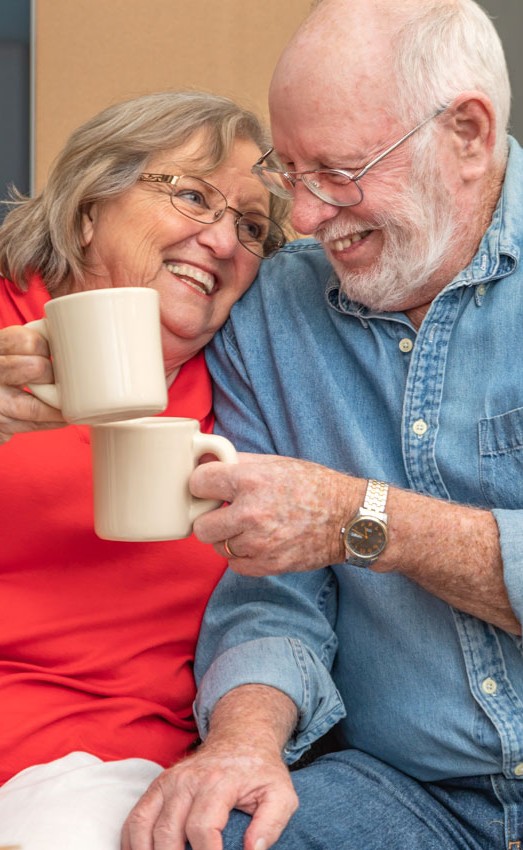 Gatesworth Stories —
Autumn Changes
The fall is a perfect season to move
The coronavirus pandemic has altered many aspects of our lives, from grocery shopping to socializing. Despite these changes—and perhaps because of them—this could be an ideal time and the perfect season to consider a move.
Of course, we admit we're a bit biased, but we think a move to The Gatesworth, St. Louis' premier senior community, makes good sense this fall. Whether you're thinking about downsizing or about adding more comfort and amenities to your life, we encourage you to talk with The Gatesworth.
Why now?
Autumn is a season of transition. It brings cooler weather, vivid colors and a renewed sense of home and community. There are many benefits to moving in the fall. You could:
Save money.
For many moving companies, the end of summer means the end of the busy season. It may be easier to book a mover in the fall months and for less money.
Jumpstart your social life.
We've all been feeling a bit isolated these days, thanks to the need for physical distancing. A move into a new community means new faces, albeit socially distanced ones. Carrie Montrey, The Gatesworth's Executive Director, notes, "At The Gatesworth, we've been working to help our residents connect safely, in outdoor spaces, from balconies and during strolls on our beautiful grounds."
Avoid the ice and snow.
While it's certainly possible to move in winter, it makes sense to avoid it if possible. It's not much fun to deal with wintry conditions while rearranging one's life. And if you move to a community like The Gatesworth, you'll have assistance managing your life during winter storms. "Our transportation services are reliable, stylish and convenient—in any season," Montrey says.
Add better nutrition to your lifestyle.
Though the on-site restaurants at The Gatesworth are closed to help protect residents from illness, Montrey notes, "we continue to offer our residents complimentary delivery of meals prepared by our award-winning chefs." Given the difficulties inherent in shopping for meals these days, residential communities like The Gatesworth can offer excellent nutrition at little effort.
Find new ways to learn and grow.
The robust menu of services, amenities, classes and cultural enrichment has continued at The Gatesworth, despite the restrictions the pandemic has caused. "Our residents continue to enjoy our salon, fitness center, art center, greenhouse, gift shop and courtyards," Montrey says. Many residents are taking advantage of the outdoor visiting patio, as well as meeting neighbors through windows visits and Zoom chats.
What's the next step?
The Gatesworth is well versed in the details and complications of a move. You can count on them to help you select a new space and create an interior design to meet your specific needs, then manage all the large and small details of relocation.
"We love this time of year," Montrey says. "As the colors change, our community is even more beautiful. It's a perfect time to welcome a new resident to a new home."
Some services are adjusted due to COVID-19 protocols