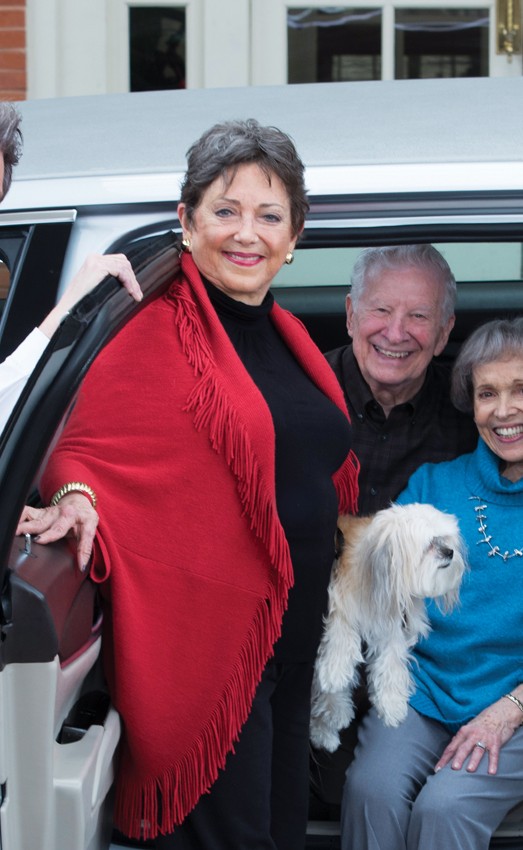 Gatesworth Stories —
Ted & Doris Weiner
Gatesworth Residents
After being married for 60 years, high school sweethearts Ted and Doris Weiner are finally getting the chance to sit back, relax, and spend some quality time together.
The couple moved back to St. Louis and into The Gatesworth after 30 years away from their hometown. Ted retired from a successful career as an advisor at Wells Fargo, and these days, he couldn't be happier to sit back and relax.  
"First of all, there's no alarm clock going off at six in the morning," he says. Secondly, he and his wife are finding more time to spend together. "Doris and I have been married going on 60 years, and now I can enjoy 24/7 [with her].
These days, Ted and Doris stay busy as co-chairs of The Gatesworth resident association's hospitality committee, where they enjoy spending time with old friends and new faces. "Your neighbors become your family," he says. "To me, people are what help you enjoy life and give you a better standard of living."
The couple also enjoys getting out and about, taking advantage of The Gatesworth's trips or "mini vacations" whenever they can. While Ted still drives, he certainly doesn't mind "getting on a nice bus and leaving the driving to others."
The Weiners enjoy getting out to see — and taste — what the countryside has to offer during visits to area wineries. "The scenery out there is beautiful," Ted says. "And I like wine."
Text based on interviews from Ladue News and Town & Style