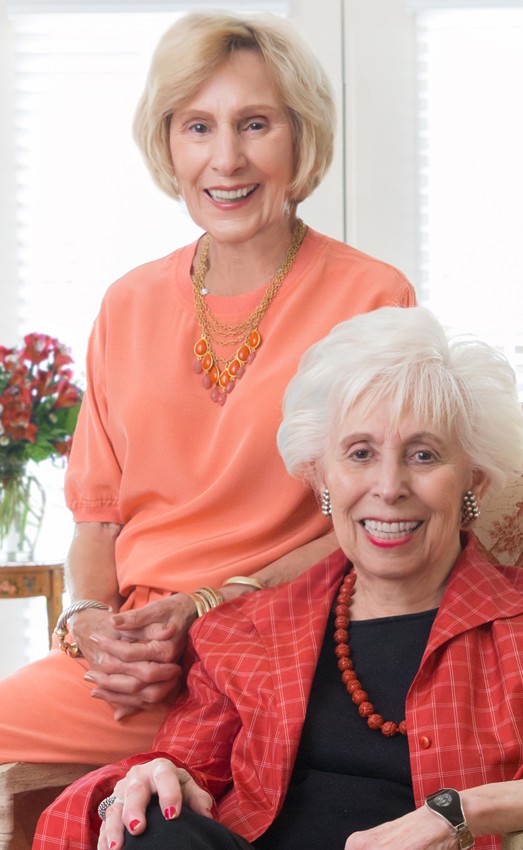 Gatesworth Stories —
Mary Dyer & Cookie Olswanger
Gatesworth Residents
For Gatesworth residents Mary Dyer and Cookie Olswanger, family always comes first.
Both women moved to The Gatesworth from other cities in order to be closer to their daughters — Dyer from Kentucky, and Olswanger from Memphis. "I needed somebody nearby since I'm 83 years old," says Olswanger.
The ladies are enjoying their lives in a new home and a new city, keeping busy with family and with the full schedule of activities at The Gatesworth. "I'm in book club [and] play lots of bridge," says Dyer. I also go to a knitting group on Saturday mornings. I thank God for being able to participate in so many different activities. I've made so many friends."
Olswanger and Dyer also mention how much they enjoy getting out and exploring St. Louis. "Today I'm going out to lunch," Olswanger says. "I love the movies. I love to shop." Dyer seconds that. "I've always enjoyed the Missouri Botanical Garden and taking my grandchildren to the zoo," she says.
For these women, life at The Gatesworth is easier and a whole lot happier, now that their families are just a short drive away.
Photo by TOKY Branding + Design
Text based on an interview by Robyn Dexter in Ladue News