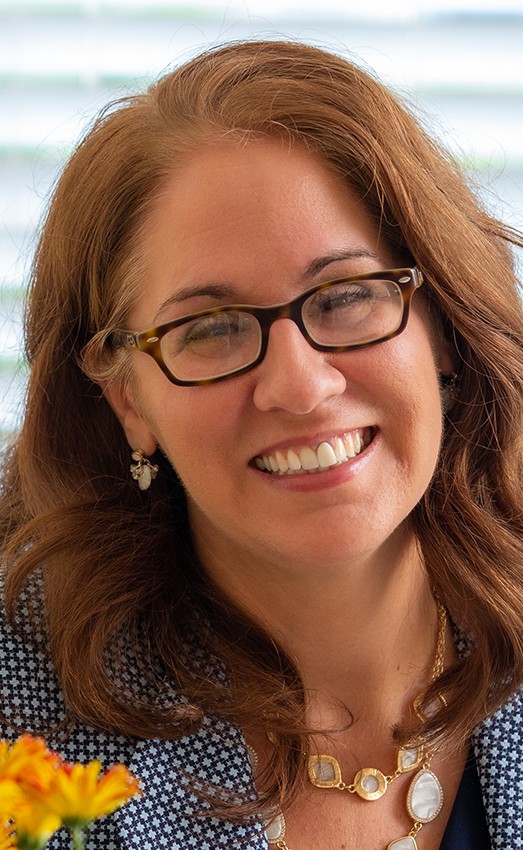 Gatesworth Stories —
Heather Makes Moving Easy
New residents are encouraged to take advantage of The Gatesworth's move-in coordinator.
Studies show that moving can be one of life's most stressful events -- unless you have Heather Cox on your side.
With a degree in interior design and 10 years of experience that includes design and relocation services, Cox is a full-time move-in coordinator at The Gatesworth. Her focus is on making life easier by taking care of every step of the moving process for new residents.
Since Cox joined The Gatesworth three years ago, she has helped hundreds of residents establish a welcoming, comfortable new home that suits their individual needs, tastes and wishes. Cox assists moves to The Gatesworth both locally and from around the country.
Near or far, she is unflappable as she juggles the myriad details of a move.
"My role is to take the weight off residents and make everything run smoothly," Cox says. "I worry about the details so they don't have to."
Coordinating the logistics of moving is the easy part, Cox says. "The hard part is the emotions seniors go through in moving. Even though I've been through this process many times, I always remember that this is a life-changing event for each resident. This is often a final move from a home where they may have raised their children, so it's more emotional. And they want to do it right. My goal is to make sure the new resident feels comfortable and taken care of."
Smoothing the Pathway
New residents are in a variety of life stages when they move to The Gatesworth. Some have recently lost a spouse, some are moving closer to family members, and some are simply ready to be part of a community. Seniors have the opportunity to try out The Gatesworth for two months before they commit to living there.
"Everyone decides they want to stay here once they've experienced The Gatesworth," Cox says. She helps those residents make their move, too, even if it's just to another floor of The Gatesworth.
Whether seniors are moving across town or across the country, one of the consistent challenges Cox encounters is that some seniors want to try to sort through everything and pack it themselves. "They forget the last time they moved may have been 50 years ago," Cox says. "They sometimes don't know their limitations and wear themselves out. We help them avoid that and relieve the work and stress of moving."
Cox streamlines the moving process to smooth the transition to The Gatesworth. She meets with new residents in their homes first to understand their goals and to discuss any special requests. She then creates a customized move-in plan and uses her interior design expertise to create a space that feels like home. Spaces are customized to the resident's requests. That may include reconfiguring closets, pantries, walls or refreshing paint colors.
"Our goal is to create a new home that is a reflection of the resident," Cox says. "Through the moving process, we talk about what's important to the resident and determine what we can bring from their current home to use in their new home. I also help the resident pare down their belongings."
Sorting Through Belongings and Emotions
The idea of downsizing can be stressful for seniors. Sorting and organizing is a significant part of Cox's job. She helps residents choose what to keep, what to give to family members, and what to sell, donate or recycle. Specialty services such as shredding of important papers and documents are also provided.
Cox has become a master at helping seniors through the decision-making process and the emotions of letting go of possessions collected over decades.
"Letting go of belongings can be the hardest part for seniors," Cox says. "I guide them gently through the process, but I am honest and straightforward as we're sorting through their things. I also listen carefully to learn about what connection they have to certain things so they can be displayed prominently in their new home. The result is very personalized."
Finding the Key to a Warm, Welcoming Home
Cox values the history lessons and the relationships she develops when she works with residents. "I learn a lot about history from residents and their belongings," she says. "The residents all have stories to tell, and they enjoy sharing life advice. We have fun. After getting rid of so many things, many residents tell me they should have done this years ago."
Once all items are sorted and organized, The Gatesworth oversees the entire move to ensure belongings are packed securely, moved safely, unpacked and put away correctly.
New homes at The Gatesworth are move-in ready with furniture placed, pillows fluffed and items put away to make it feel warm and welcoming the minute the resident steps in the door.
Cox says she remains connected to residents long after her role is done as move-in coordinator. "I work so closely with them during an emotional, vulnerable time, we bond. I take them under my wing and really get to know them. We still hug when we see each other in the halls at The Gatesworth."
She continues, "What's most satisfying is hearing the residents say their new apartment feels like home to them. That's what we strive for."