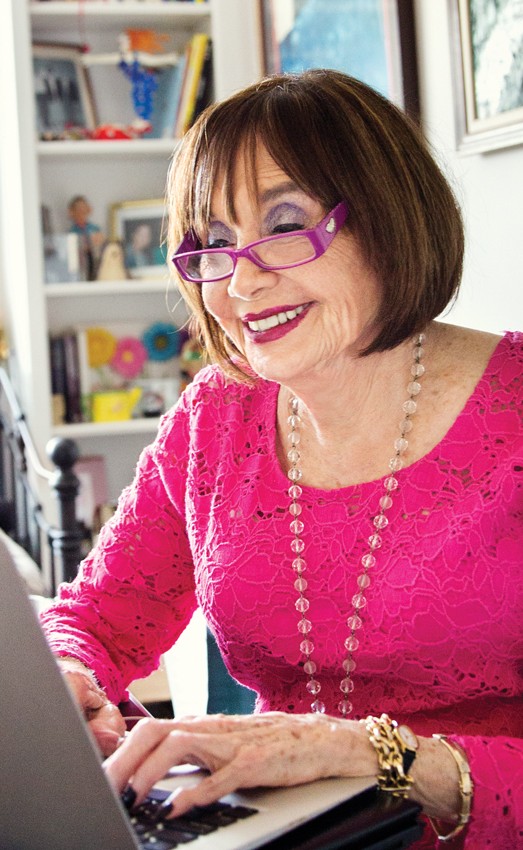 Gatesworth Stories —
Cynthia Kagan Frohlichstein
Once a journalist, always a journalist.
Cynthia Kagan Frohlichstein started her career as a travel journalist and local columnist. Eventually, she turned her love for writing into a successful run as a children's book author. "I still actively promote the children's books, The Perils of the Peanut Butter Kid and The Peanut Butter Birthday Party," Frohlichstein says. "Children's books don't go out of style."
These days, Frohlichstein serves as Vice President of Programming at the St. Louis Press Club, a professional organization for people who make, cover, and influence the news. "I originally got involved when I was a journalist," she says. She stuck around because of the group's charitable mission, and the great connections and friendships she built over the years. "It's exhilarating to be part of the group. I keep telling [the Press Club] they can't kick me out until I die."
When she moved into The Gatesworth, Frohlichstein started a Gatesworth Press Club to bring the journalistic spirit to fellow residents. "I get some of the people I know, from journalists and authors to political people and museum curators, to come and speak," she says. "It's been a real pleasure for me and the people who live here."
Recent speakers at The Gatesworth's Press Club include television and radio personality Wendy Wiese, opera singer Gina Galati, author and composer Claire Applewhite, and magician and comedian Tim Sheiglitz.
"The speaker series gives them more insight into the community," Frohlichstein says. "This gives residents different perspectives by [showcasing] cultural [elements] and things that are on people's minds."
Text based on an interview by Amanda Dahl in Ladue News