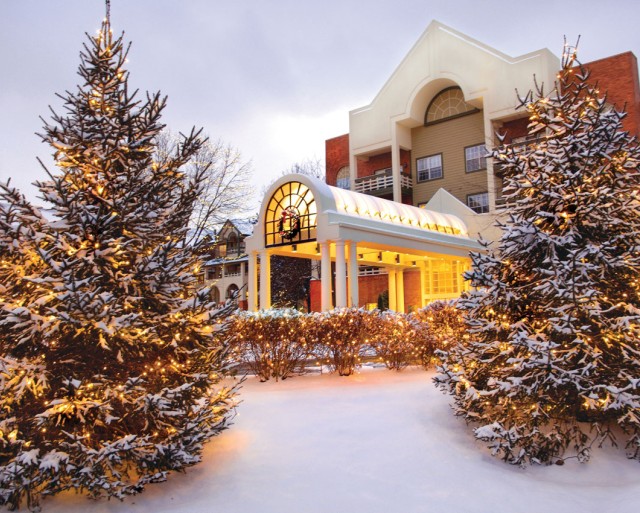 Live From The Gatesworth
Welcome to Live From The Gatesworth! —
Your exclusive ticket!
Introducing Live From The Gatesworth!—entertaining live performances, captivating experts, intriguing demonstrations and more—broadcast live from the beautiful grounds of The Gatesworth.
A wide variety of acts.
Musicians, entertainers, experts, demonstrations and more, plus lots of surprises in store. We're featuring speakers and entertainers from near and far.  Authors.  Historians. Performers and more.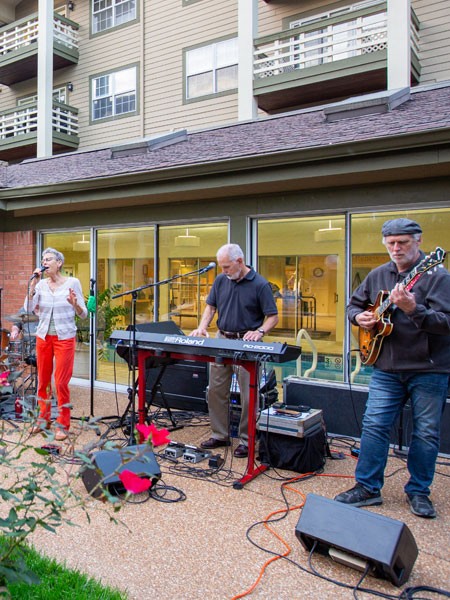 Excitement for Everyone.
We're busily booking all types of talented performers to visit The Gatesworth in the coming months. There's sure to be something for everyone in the family to enjoy, so keep your eye out for Live From The Gatesworth! announcements and event calendar updates.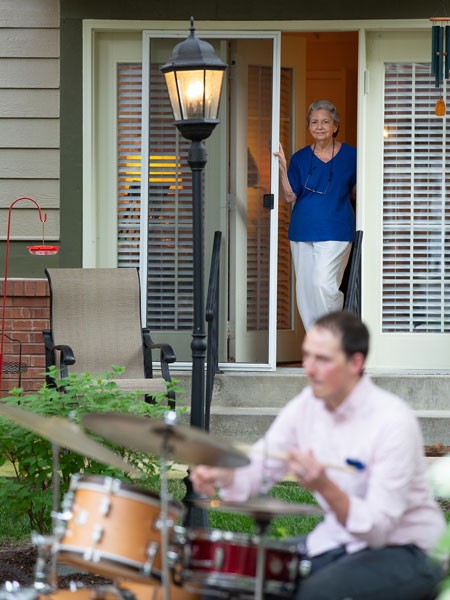 A Scenic Setting.
While we're excited to share some sparkling performances with you, we're equally enthusiastic about showing off our very own jewel—The Gatesworth community itself. Each performance will be set amidst our lush, landscaped grounds outdoors, or inside one of our beautiful and welcoming indoor spaces. Regardless, each special event will be infused with community spirit and warmth that those who know The Gatesworth have come to expect.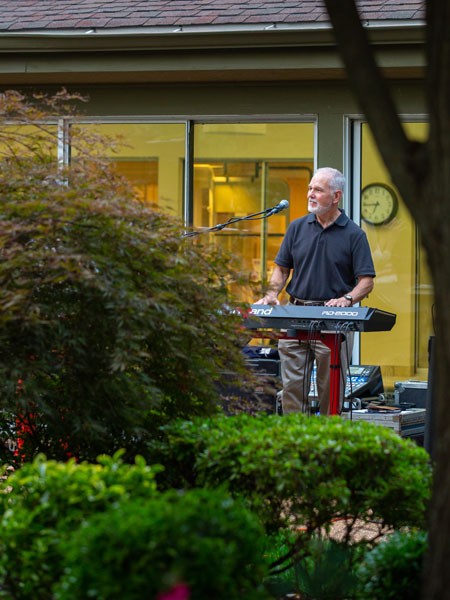 Easy to Enjoy.
It's simple to catch the next Live From The Gatesworth! performance. Just enter your email below and we'll take it from there. You'll receive a link that provides access to the event and you will be well on your way. You'll not only be a part of our special virtual audience for the coming event, you'll be kept in the know about new performances coming to The Gatesworth and much, much more!