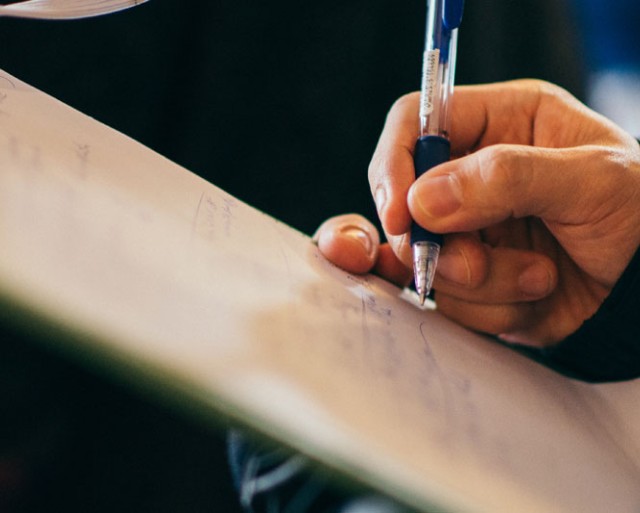 A Response to the Coronavirus (COVID-19)
A Message From Our Executive Director Concerning the Coronavirus (COVID-19) —
A Message From Our Executive Director Concerning the Coronavirus (COVID-19)
A Message From Our Executive Director Concerning the Coronavirus (COVID-19)
Tuesday, January 12, 2021 (Update) —
Thank you for your continued support and cooperation during these challenging times.
Residents and family members are inquiring about the possibility of residents getting a vaccine at The Gatesworth. According to the CDC, it is recommended that initial supplies of COVID-19 vaccine be allocated to healthcare personnel and long-term care facility residents (Phase 1A). The Gatesworth is an independent living facility, and not classified as "long-term care." Our residents will most likely be included in Phase 1B with vaccinations for those 65 years and older.
We continue to actively research the possibility of offering vaccines in our building. Most recently, we have had multiple conversations with Mercy who is waiting for the green light from the state to release vaccines and potentially offer a clinic in our building. We had also applied for a vaccine clinic through OmniCare who works with CVS, but have not yet been given any confirmation regarding this option. Once again, we are independent living and are not included in the first phase of the vaccine rollout, but will continue to try to get access to vaccines for our residents. In the meantime, I would recommend contacting your primary doctor to ask about the possibility of getting a vaccine at your doctor's office.
The Gatesworth has implemented innumerable safety protocols and followed all directives from the St. Louis County Department of Public Health in an effort to keep our community safe from COVID-19. I am very grateful to residents, families and staff for being so supportive and cooperative during this challenging and difficult time.
We know staying at home and limiting our in-person interactions are the best ways to protect each other. The Gatesworth provides the following visiting options:
Patio Visits: Our patio now features heaters and a fire pit for those chilly days when you want to see your family in an outdoor, socially distanced setting.
Indoor Visits in Club One and Club West:  Click here for details.
The Gatesworth continues to educate both residents and staff regarding the vital importance of wearing masks, maintaining social distancing and practicing good hand hygiene.
The Gatesworth staff remains diligent in our efforts to maintain the safety protocols we have had in place since March to keep our residents and staff as healthy as possible. For additional COVID-19 Guidelines, please click here.
The St. Louis County Order requires all residents and visitors to wear masks at all times in the common areas and to practice social distancing both inside the building and outside in the courtyards. Likewise, the order requires all visitors to be screened for "temperature and respiratory symptoms."
We would like to remind residents who are choosing to go to grocery stores, restaurants and who are visiting family that they are increasing their risk of exposure to COVID-19. Residents are required to wear a mask at ALL TIMES when outside of their apartments. It is tempting to pull your mask down below your mouth while talking to a friend in the common area, but this is the worst time to do so. For the safety of our residents and staff, we all must wear our masks properly covering both our noses and mouths at all times. And remember, wearing a mask does not replace social distancing. Everyone should continue to maintain at least 6ft. distance from one another.
In an effort to offer additional safe transportation to destinations other than medical appointments, we have expanded limo services Monday-Friday from 8 a.m. to 9 p.m. using our limo only. The limo has been equipped with a plexiglass barrier to further protect our residents and drivers. For complete details regarding transportation, please click here.
Private caregivers are still allowed to provide services for residents and may enter through security, complete the health screening and get their temperature taken before entry. It is critical to mitigating the possible spread of the virus.
Click Here to see the full list of Program Updates:
We continue to plan and execute live entertainment and create more virtual resident programming including Bingo, Current Events, Questers, Book Club and Bible Study. We are streaming religious services, so residents may watch together in small groups. Residents are invited to listen or sit in a socially-distanced seat near the performances, to live entertainment featuring musical groups, which many performances can also be enjoyed on our website at www.thegatesworth.com/live.
We also offer over 80 movies, lectures and travel series episodes each month on our in-house channels for you to enjoy from your most comfy chair.
While the pandemic continues to rest in the forefront of our minds, we know how vitally important it is to distract ourselves with fitness, music, education, community and camaraderie. Our staff remains dedicated to serving and meeting the needs of our residents during this time.
The steps we are taking in our community are based upon the guidelines from the U.S. Centers for Disease Control and Prevention (CDC), St. Louis County Department of Health and Missouri Department of Health & Senior Services (DHSS). Click here to review Our Community Steps.
Thank you for your continued support and cooperation.
- Carrie Montrey, Executive Director of The Gatesworth