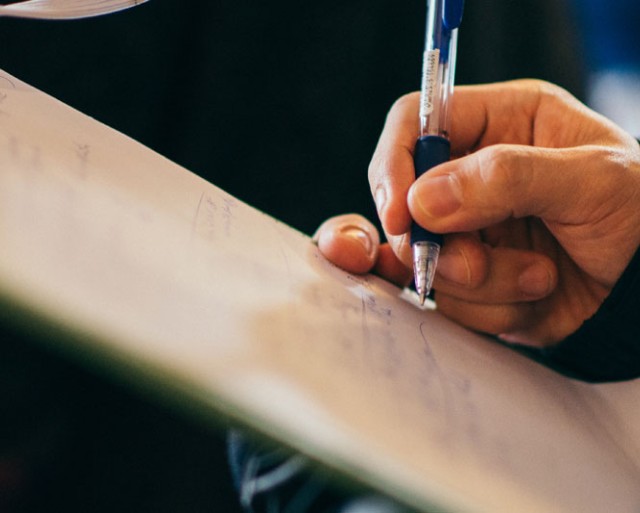 A Response to the Coronavirus (COVID-19)
A Message From Our Executive Director Concerning the Coronavirus (COVID-19) —
A Message From Our Executive Director Concerning the Coronavirus (COVID-19)
A Message From Our Executive Director Concerning the Coronavirus (COVID-19)
Friday, August 14, 2020 (Update) —
Thank you for your continued support and cooperation during these challenging times.
The Gatesworth has implemented innumerable safety protocols and followed all directives from the St. Louis County Department of Public Health in an effort to keep our community safe from COVID-19. I am very grateful to residents, families and staff for being so supportive and cooperative during this challenging and difficult time.
I am pleased to report that I have nothing new to report. The Gatesworth staff remains diligent in our efforts to maintain the safety protocols we have had in place since March to keep our residents and staff as healthy as possible. We continue to educate, train and remind our staff the vital importance of adhering to strict safety precautions both inside and outside of the workplace.
In mid-June, St. Louis County issued an "Amended Residential Living Facilities Order" outlining updated guidelines specifically for retirement communities. The amended order now allows residents to "travel off of the facility premises for specific healthcare treatment and other reasons." For additional COVID-19 Guidelines, please click here.
St. Louis County reported 387 new cases Thursday, the most in a single day in the county since July 30. Local statistics like this reinforce the need for us to continue our safety measures like restricting visitors and keeping our dining rooms closed. When the time comes, we will allow a limited number of visitors and re-open.
The St. Louis County Order requires all residents and visitors to wear masks at all times in the common areas and to practice social distancing both inside the building and outside in the courtyards. Likewise, the order requires all visitors to be screened for "temperature and respiratory symptoms."
Residents continue to enjoy coming and going freely from The Gatesworth since the St. Louis County order was amended mid-June. Other residents have chosen to limit their exposure and stay closer to home. We would like to remind residents who are choosing to go to grocery stores, restaurants and who are visiting family that they are increasing their risk of exposure to COVID-19. Residents are required to wear a mask at ALL TIMES when outside of their apartments. It is tempting to pull your mask down below your mouth while talking to a friend in the common area, but this is the worst time to do so. For the safety of our residents and staff, we all must wear our masks properly covering both our noses and mouths at all times. And remember, wearing a mask does not replace social distancing. Everyone should continue to maintain at least 6ft. distance from one another.
For family and friends picking up residents throughout the week, we ask that you email our reception desk at gwrec [at] thegatesworth [dot] com with your pick-up date and time. We ask that residents do not come to the lobby until their scheduled pick up time. The Gatesworth transportation will slowly return to full service, but we currently offer rides to and from medical appointments only.
Private caregivers are still allowed to provide services for residents and may enter through security, complete the health screening and get their temperature taken before entry. It is critical to mitigating the possible spread of the virus.
We continue to offer transportation to medical appointments only. Residents are still enjoying our salon, fitness center, art center, green house, gift shop and courtyards. The outdoor visiting patio, window visits and Zoom chats remain wonderful ways to visit safely with loved ones.
Click Here to see the full list of Program Updates:
We continue to plan and execute live entertainment and create more virtual resident programming including Current Events, Questers, Book Club and Bible Study. Residents are invited to listen, from their balconies, patios or sit in a socially-distanced seat near the performances, to live courtyard entertainment featuring a strolling violinist, a Mariachi band and other musical groups.
We also offer over 80 movies, lectures and travel series episodes each month on our in-house channels for you to enjoy from your most comfy chair.
While the pandemic continues to rest in the forefront of our minds, we know how vitally important it is to distract ourselves with fitness, music, education, community and camaraderie. Our staff remains dedicated to serving and meeting the needs of our residents during this time.
Our professional, very efficient personal shopper is available exclusively for The Gatesworth's residents to shop at Schnucks, Dierbergs, Straubs, Walgreens and CVS. Providing same-day or next-day service. It will be billed to the resident's Gatesworth statement. Families may also continue to deliver groceries to our contactless "drop table" at our Main Entrance. Please be sure to clearly mark the resident's name and apartment number on the bags. If a resident chooses not to cook, we continue to offer room service for breakfast, lunch and dinner. We are changing the menus regularly to offer more variety. We will also offer dinner specials for the upcoming holidays. 
We know resident families may be worried about their loved one. Our Personal Care department has created a special "Care Team" comprised of staff members who make individual calls to residents each week followed up with a kind note. Please let us know if you are concerned about someone in particular, and we will be sure to reach out and make a connection.
The steps we are taking in our community are based upon the guidelines from the U.S. Centers for Disease Control and Prevention (CDC), St. Louis County Department of Health and Missouri Department of Health & Senior Services (DHSS). Click here to review Our Community Steps.
We appreciate your continued support and patience. We intend to be slow and cautious with The Gatesworth reopening to maintain the health and safety of all. Please do not hesitate to contact me with any questions. In the meantime, please remember to wash your hands frequently and practice social distancing.
Thank you for your cooperation and understanding.
- Carrie Montrey, Executive Director of The Gatesworth